The 175g Nutilis Clear tins without red labels are an older version of the product that "could lead to a patient safety issue" with swallowing, as they have a different scoop size and usage instructions, Nutricia reminded pharmacies this month.
The older products are not compliant with the International Dysphagia Diet Standardisation Initiative framework, a standardised way of labelling thickening products, but "some pharmacies are dispensing the older version," it said.
The two versions are "not interchangeable and therefore great care needs to be taken" to ensure patients receive the correct version, the manufacturer stressed.
The older version of Nutilis Clear not suitable for patient use: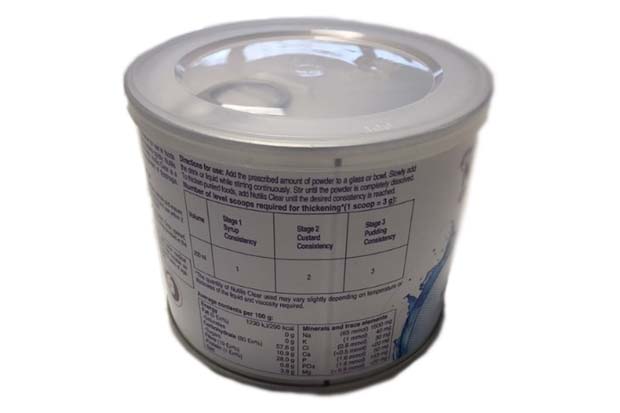 For further information, contact [email protected]