The government is facing fresh pressure to tackle stock shortages after a Pharmacy Voice survey uncovered reports of patient harm, distress and inconvenience due to medicines delays.
The survey, commissioned by Pharmacy Voice and undertaken by MEL Research, found that a quarter of the pharmacies randomly selected to participate had experienced six or more delays a week. The research found 457 reports of shortages across 106 UK pharmacies, which each spent two weeks recording supply chain issues, split over a two-month period.
Where delays did occur, a fifth of cases resulted in patients suffering distress, 12 per cent had a clinical impact and patients reported inconvenience in 44 per cent of incidents. The findings supported results from C+D's Stocks Survey 2011, which found that almost half of pharmacists had known a patient whose health had suffered in the 12 months leading up to the survey because of medicines shortages.
And the fresh reports prompted calls for action on the all-party pharmacy group (APPG) recommendations to tackle stock shortages, published in May, which the government is now "carefully considering".
"Patients are continuing to suffer harm and distress as a result of not being able to obtain vital medicines" Kevin Barron, APPG

More on stock shortages

Resolving stock shortages

Government must 'get off its backside' says MP as       80 per cent of PCTs report stock shortages

Pharmacy can 'force' DH's hand on stock shortages

Mike Holden, NPA chief executive and Pharmacy Voice spokesperson, said the level of patient distress reported was "intolerable". And Gareth Jones, a spokesperson for Pharmacy Voice, branded the findings unacceptable at a time when the NHS was focusing on patient experience.

"Patient experience is regarded as an important outcome in the NHS now, so we should regard stress and inconvenience as significant factors," Mr Jones said. "I don't think anyone can say the supply chain is acceptable as it is, and we've got to keep working to reduce the problems."
Pharmacy Voice renewed its calls for the government to take action on the shortages – both by enforcing its guidelines to deliver medicines within 24 hours of ordering and acting on recommendations made by the APPG. The recommendations included exempting medicines from EU free trade laws to cut back on exporting.
The APPG urged the government to take action, stressing that the problem "could not wait". "It has now been almost six months since we published our report into the matter, and yet patients are continuing to suffer harm and distress as a result of not being able to obtain vital medicines," said APPG chair Kevin Barron.
PSNC added weight to the concerns, saying it was continuing to receive reports of pharmacists struggling to obtain medicines, which had become "part of everyday life" for many.
"Pharmacies are spending far too much time sourcing medicines for patients… and many remain frustrated by the length of time it takes to source medicines through emergency supply routes," said PSNC head of support services Komal Patel.
Responding to the findings, the Department of Health (DH) said it was "carefully considering" the APPG recommendations, but stressed that the "vast majority" of patients received their medicines on time. It added that some delays were "inevitable" and urged pharmacists to follow its best practice guidance.
"If medicines aren't immediately available for patients, pharmacists should have contingency arrangements in place to obtain supplies from alternative sources where possible," a DH spokesperson said. "The government also maintains a buffer stock of certain essential medicines that can be released in emergency situations."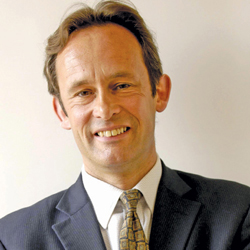 Expert comment
Martin Sawer, executive director of the British Association of Pharmaceutical Wholesalers, says stock shortages remain as damaging and time-consuming as ever
"The situation is like trying to keep a lid on a kettle. We're trying to manage stocks and even out supply over the month, and pharmacists are coping with the situation and spending time on it, but it's not satisfactory.
"The APPG pressure hasn't changed anything, particularly as everybody is waiting for ministers to reflect on the recommendations, which they promised to do before the end of the year. One would hope that Parliament puts pressure on the government to enforce the supply chain guidelines they published.
"We would reiterate that if the guidelines were followed appropriately, and buffer stocks were held in the wholesalers, with direct deliveries to pharmacies from manufacturers really only used as a 'last resort', then a lot of the problems for pharmacists in obtaining stock would go away."