The proportion of employee pharmacists receiving a pay rise has fallen for the second year in a row, the C+D Salary Survey 2012 has found.
The average pay for a full-time* pharmacist branch manager has risen slightly to £46,038.31 this year, from £45,326.55 last year.
But just 45 per cent of almost 900 pharmacist branch managers and non-manager pharmacists who responded to the survey received a pay rise in the previous 12 months, this compared with 55 per cent last year and 63 per cent in 2010.
But Numark director of professional services Mimi Lau said it was not surprising pharmacy owners were looking to "contain" staff salaries as they were "the biggest cost to any business". "Our survey of our advisory board members showed they are cautious when it comes to investing in staff," she said.
But Ms Lau reminded contractors that "staff are the biggest asset to any pharmacy business". "Our message to independents is to use their people more effectively to encourage take-up of services and tap into new income streams."
Employee pharmacist earnings
£46,038.31 Average salary for a full-time* pharmacist branch manager
45% Received a pay rise
13% Say their pay decreased
2.75% Was the average pay increase
49% Received a bonus
8% Received a promotion
Source: C+D Salary Survey 2012 – *working 35 or more hours per week; all other results apply to all pharmacist branch managers and non-manager pharmacists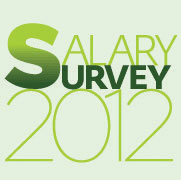 For more results, comment and news from the Salary Survey 2012 as well as tools including a salary calculator, wheel of blame, interactive map and employed/locum comparison calculator and much more click here