Pharmacist Support and Boots share an "aspiration" to "reach more of those in the profession who are encountering difficult times", the charity said today (April 23).
The announcement follows a pilot in 2017, in which Boots funded Pharmacist Support to offer pharmacy staff six hour-long, one-to-one coaching sessions.
These sessions focused on issues such as dealing and negotiating with colleagues, building resilience and confidence, and managing stress and anxiety.
The charity said the pilot service was "extremely well received", with some reporting that coaching had "improved all areas of [their] life".
Pharmacist Support chief executive Danielle Hunt said Boots is now "supporting the charity to explore ways to expand our coaching work, allowing us to support more pharmacists across Great Britain".
"In a time that continues to be challenging for the profession, it is crucial the charity works in partnership with organisation such as Boots to tackle head-on the issues facing pharmacists, trainees and MPharm students today," Ms Hunt said.
Last month, Pharmacist Support told C+D it had seen a 22% surge in enquiries from 2016-18, mirroring a six percentage point rise in stress levels identified by C+D among pharmacists.
Boots "keen" to support all pharmacists
Commenting on the partnership, Boots chief pharmacist Marc Donovan said the multiple is "keen to ensure there is support available for all pharmacists to help them manage the stresses faced".
"The company has been working with Pharmacist Support on a range of wellbeing projects for a number of years now, and the next phase in this partnership is the development of coaching resources that we hope will be available to all pharmacists," he added.
Market research will inform the project
Pharmacist Support will conduct market research to inform both the project and its new strategy, "details of which will be announced later in the year", the charity added.
What is C+D doing about pharmacy stress?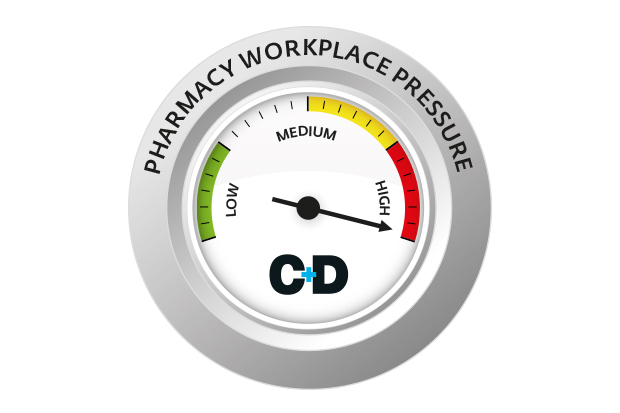 C+D created a briefing document, which was passed to England's chief pharmaceutical officer Keith Ridge by the RPS in January to persuade him of the damage stress is causing to community pharmacy. Download it, and read C+D's in-depth coverage of the data.
Let C+D know about your own experiences of stress by emailing [email protected]. Please state if you prefer your comments to remain anonymous.
For support and advice on mental health and wellbeing, visit the Pharmacist Support website here. For specific stress and wellbeing support, contact the charity's 'Listening Friends' scheme here.