The C+D event – in association with C+D Jobs – brought newly-qualified, pre-registration and student pharmacists together, to hear from leading figures across the spectrum of pharmacy sectors, from community pharmacies and hospitals, to care homes, GP practices and academia.
Kicking off the event, Royal Pharmaceutical Society (RPS) president Ash Soni told the room that "the opportunities are yours", and advised that having a mentor within the sector would help pharmacists' careers develop.
Mr Soni was also seen drawing crowds at the end of the evening, as attendees gathered to steal five minutes with the RPS figurehead (see below).
.@ashsoni0607 drawing the crowds at #CDcareers event. A lot of #preregs #pharmacists pic.twitter.com/TdMnKfOO74

— Grace Lewis (@CandDGrace) September 21, 2017
Top tip: "Read Xrayser"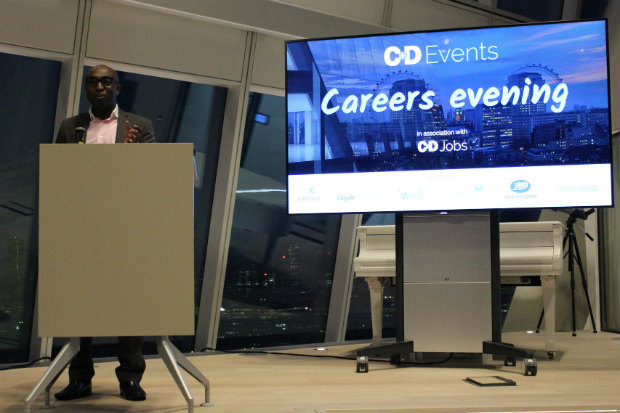 Multi-C+D Award-winner Ade Williams had three pieces of advice for those just starting their pharmacy career: be progressive; be passionate; and read C+D's resident blogger Xrayser to remind yourself of the "humourous" side of the profession.
Ade from @Bedminsterpharm "our profession will continue to change...evolve..a pharmacist can take skills into new areas &sectors" #cdcareers pic.twitter.com/CvjH5dUhAV

— Graham Stretch (@GrahamStretch) September 21, 2017
Well Pharmacy's Alison Lyons admitted she is "community pharmacy through and through", before explaining how her career has journeyed from community, to prison pharmacy, and now customer relations manager for the multiple's Careplus care home scheme.
Kingston University pharmacy teaching fellow Philip Crilly described how a brief stint peddling gluten-free food gave him some useful business acumen to take into his pharmacy career. But he stressed that pharmacists "don't have to sell granola like I did".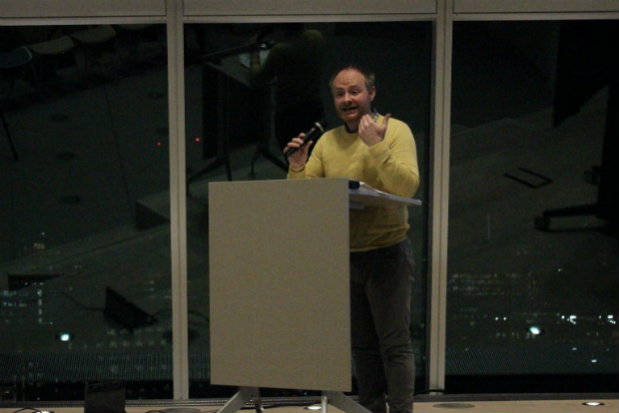 Pharmacy might be tough at times, but "try not to complain", Mr Crilly advised attendees. "Look for other opportunities that will lead you to your ideal career."
Guy's and St Thomas's Lynda Cameron revealed some of the more unusual job titles she's had in her time in hospital pharmacy – such as diabetic foot pharmacist – while the evening's concluding speaker Graham Stretch gave a passionate insight into the world of practice pharmacists.
Lynda Cameron: Benefits of hospital pharmacy are you're surrounding by colleagues, so great support network #CDcareers CDcareers pic.twitter.com/FtKUXbzKI2

— Chemist+Druggist (@ChemistDruggist) September 21, 2017
Explaining his involvement in care home services, Mr Stretch – general practice pharmacist at Ealing GP federation – revealed his "first love is care of the elderly, and nursing homes are obviously a good place to do it".
Summarising the evening's diverse array of presentations, C+D clinical and CPD editor Kristoffer Stewart said: "One message to take away is that there's opportunity out there, and you just need to take those opportunities to develop a career in the direction you want."
Couldn't attend the event? You can watch all of the speeches in a video – available until October 20 – on C+D's Facebook page here.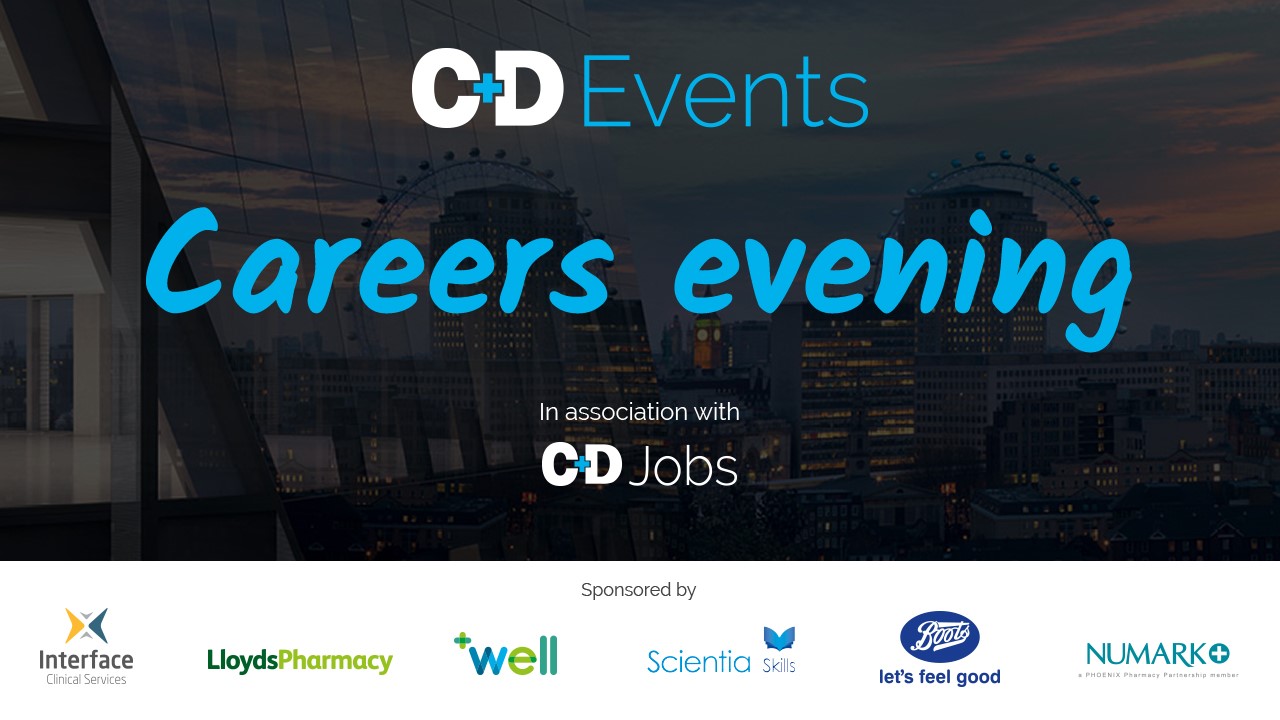 For the latest roles or services from the event's sponsors, please visit: