While the long-term impact of "most" incidents of thefts and break-ins to pharmacies is "relatively minor" and insurers deal with claims quickly, "there are far more serious implications when a 'professional' burglar is involved", according to Ian Smith, commercial retail director at insurance firm Bennett Gould.
Mr Smith – whose company provides professional indemnity and commercial shop insurance for almost 1,700 Numark pharmacies – told C+D that insurers are "within their rights" to refuse a claim following a criminal incident, if pharmacy staff appear to be at fault; for example, if alarms have not been properly set.
You can read more about how a 'professional' burglar might strike, and the insurance implications, below.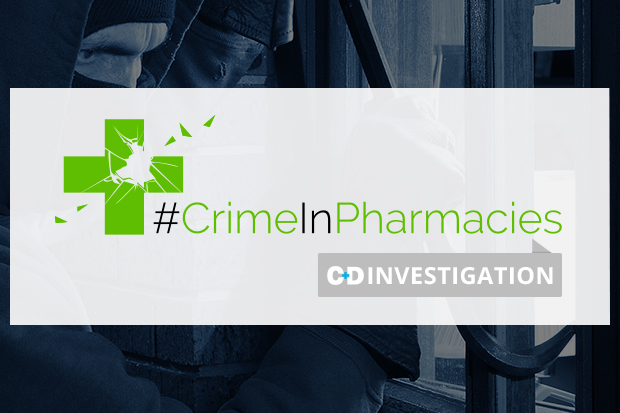 On Tuesday (August 15), a C+D investigation exclusively revealed the extent and severity of crimes that pharmacists and their staff are facing throughout the UK. Across the 35 police authorities that provided data to C+D, there were over 430 cases of either burglaries or robberies to pharmacies in 2016 alone.
View C+D's interactive map here to see the scale of crime faced by pharmacies in your area.
Mr Smith told C+D: "Fortunately, the claims relating to break-ins and theft have not seen any particular increase over the last few years."
"The types of claims for theft or attempted theft we see relate mainly to smashed front windows and damage to rear front doors, where criminals have tried to force their way in."

Pharmacy security is "major deterrent"
These days, the levels of security that pharmacies have in place prove to be a "major deterrent to opportunist criminals", Mr Smith explained.
"In most cases, the physical security is good enough to prevent entry and this, coupled with an alarm, is sufficient to deter the criminal," he said. If thieves are successful, they tend to focus on "easily disposable products, such as perfumes and aftershaves".
Mr Smith stressed that "large-scale burglaries" can still have a "significant detrimental effect" on a pharmacy, and advised owners to invest in "good physical security", such as locks and shutters.
"At all times though, be conscious of the security conditions contained within your [insurance] policy, so as not to prejudice your position in the event of a claim."
Mr Smith explains how a 'professional' burglar might strike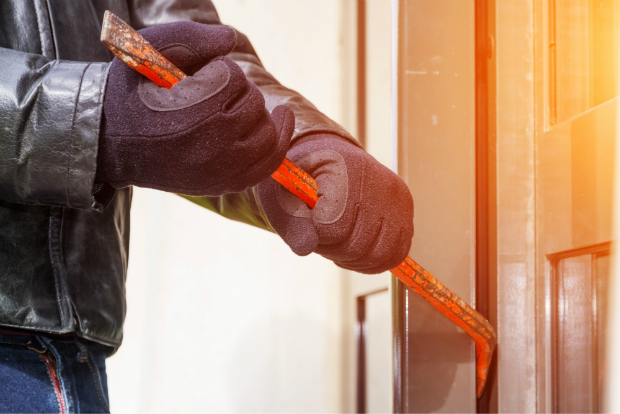 "The criminal will perhaps force a window or door, with minimal obvious damage to trigger an alarm.
"Where a manager or staff member then attends as key holder, they may not spot the attempted entry and assume a malfunctioning alarm. [They may therefore] not reset the alarm, thinking that they will call the alarm company in the morning.
"The criminal then waits for the key holder to go and then breaks in [to] steal high levels of stock and goods, knowing it is unlikely that they will now be detected.
"This then may become far more of a problem for the pharmacy owner, as the insurance company may refuse to pay a claim, as the alarm wasn't set by the last person leaving the building.
"While this seems very harsh, contractually the insurer is likely to be within their rights to do so, although this will depend upon your individual insurance contract."
C+D reported on Wednesday (August 18) that the National Pharmacy Association will discuss C+D's crime investigation findings in its upcoming meeting with pharmacy minister Steve Brine.