It's only been a couple of months since Jo Churchill was confirmed as the new health minister with responsibility for pharmacy, after her predecessor Seema Kennedy moved to the Home Office following a cabinet reshuffle in July.
Despite being relatively new to the role, Ms Churchill has confidently faced numerous questions and remarks in parliament on the current state of community pharmacy and addressed contractors at the Pharmaceutical Services Negotiating Committee (PSNC) annual conference last month.
Listening to the concerns brought by several MPs during a debate on the role of community pharmacy – hosted by Labour MP for Halifax Holly Lynch in Westminster Hall last week (October 2) – she said the new five-year funding deal for England is one that offers "certainty" and will help pharmacists to "fully utilise their skills".
Ms Churchill sat down with C+D after the busy parliamentary debate and, in her first interview with the pharmacy press, talked about the biggest issues currently facing community pharmacies: the new funding settlement in England and UK-wide medicine shortages.
Frozen funding, increasing services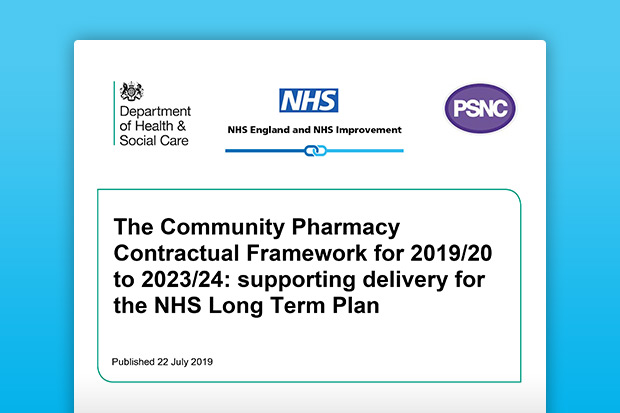 The pharmacy funding contract for England, which came into force this month, pledges to shift the sector's focus from dispensing to clinical services. However, five years of funding frozen at a reduced level has left many contractors wondering if they'll have the capacity to deliver the extra services envisaged for them.
Ms Churchill says the deal provides "certainty of capital funding" for the sector, but admits that PSNC "would definitely have liked more money".
"Everybody always wants more money," she tells C+D.
But the contract "more importantly" looks at using the "skill mix of highly expert individuals", Ms Churchill insists.
There are "more pharmacies across the country than there are doctor surgeries and hospitals", which means pharmacy teams see more patients in comparison to these other healthcare professionals, she says.
"It's about utilising experts where they sit and I'm not sure we've been very good at that so far."
Implementing the new contract will require constant communication across the sector and with the Department of Health and Social Care (DH) and NHS England, as "one size doesn't fit all", Ms Churchill says.
"Independents have a very different business profile to the multiples. All of these things will need to be brought to the table and spoken about," she says.
Read C+D's analysis of how the five-year funding deal could affect your pharmacy
Medicine shortages: information saves time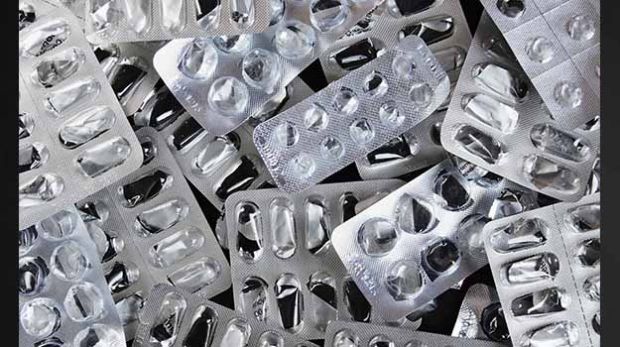 Turning to another pressing issue facing pharmacy teams across the UK – the rising number of medicine shortages – Ms Churchill tells C+D: "There is always, very often due to safety issues, a small number of medicines that are in short supply."
Last week, C+D's survey revealed that two in five community pharmacies spend over an hour a day dealing with medicine shortages, with pharmacy teams reporting difficulties sourcing items in each of the 36 major medicine groups in the past six months.
Ms Churchill explains that the DH holds regular discussions with the pharmaceutical industry when there is supply disruption and has a dedicated unit "that works on this particular issue all the time".
Getting "good information" of these shortages to pharmacists will help them save time, Ms Churchill believes.
"It is only by better communication that people can be better informed and know that we've got tightening in the system, due to things such as safety," she tells C+D.
"It is important that we understand that shortages can occur, particularly when you are dealing with the many thousands of drugs that are there in the British National Formulary."
When asked by C+D if the DH could create a platform where pharmacists can promptly check what is available without having to ring manufacturers and wholesalers for their latest stock information, Ms Churchill appreciated the suggestion, but said she is unaware of the existence of a similar scheme or plans to introduce one.
"I know as we are moving to more digitalisation across the primary care sector – a better system of connectivity right through from the acute into primary and then into social care – making sure that we are including pharmacies in that digital connectivity to aid that communication has got to be a benefit to all those involved," she says.
The day after C+D's interview with Ms Churchill, the government implemented its first "serious shortage protocol" to manage the shortage of antidepressant fluoxetine.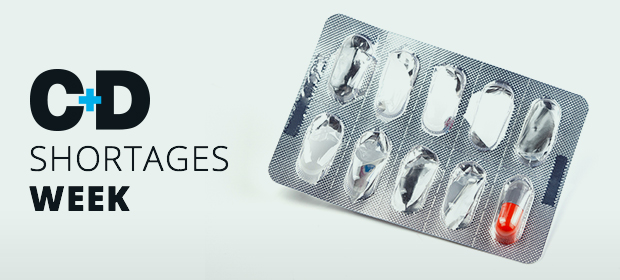 C+D spent last week exploring the growing impact of medicine shortages on community pharmacy staff. Read the coverage so far and join the conversation by tweeting #MedicineShortagesWeek