In its "briefing…to inform policymakers [and] parliamentarians", the company claims that "online pharmacies – such as Pharmacy2U – have the potential to transform the way pharmacy services work".
"Online pharmacies can dispense prescriptions – and particularly repeat prescriptions – at scale, managing the process from GP through to the delivery of prescription medicines to people's front doors," it says in the document, entitled 'Opportunities For Innovation: Developing A Long-term Plan For Pharmacy'.
Pharmacy2U would not reveal to C+D which MPs it had sent the briefing document to, but explained it had been "issued as the new funding settlement for the NHS was set to be announced".
In the document – seen by C+D – Pharmacy2U also refers to a report it commissioned from a research practitioner at Bradford University, repeating its claim that "estimated savings from online prescriptions stand at nearly £600 million".
"Pharmacy2U estimates that up to £400 million could be saved each year," it adds. "This means potential total savings of up to £1.2 billion over the next three years."
"These savings provide much-needed efficiencies within the already squeezed pharmacy sector, which could potentially be reinvested in new and innovative services which support community pharmacies to enhance their clinical offer."
Other claims being investigated
The NPA told C+D yesterday (June 20) that "we not recognise the figures in this report" .
"The fact that the Advertising Standards Authority (ASA) is already investigating Pharmacy2U tells its own story," it added.
The NPA is one of 10 complainants which contacted the advertising watchdog about Pharmacy2U's marketing claims. The ASA is currently investigating two of its television adverts and a tweet sent from the company's account, after receiving 10 complaints.
Eight of these complaints were in direct response to Pharmacy2U's claim that "managing repeat prescriptions online…can save the NHS over £300 million a year on prescription costs", the ASA told C+D in February.
Pharmacy2U defends figures
Defending the document's savings claims to C+D, Pharmacy2U argued it is "cheaper than other community pharmacy services – calculated by average cost of item dispensed – as our large-scale operations are based from a single location" (pictured above).
"However, we fully support the direction of the current government policy to maximise the amount of clinical services which are delivered by pharmacists, in whichever format best benefits patients," the company added.
What else does Pharmacy2U recommend?
In its latest document, Pharmacy2U calls on politicians to "support awareness of the benefits of online pharmacies" by: featuring online pharmacies in national health promotion campaigns, such as the Stay Well campaign; signposting patients to online pharmacies on NHS Choices; and encouraging GPs to inform patients of "the full range of pharmacy choices".
It also calls for funding for bricks-and-mortar pharmacies' dispensing function to be reduced, and the savings given to reward pharmacies for "offering frontline patient care, rather than dispensing medicines".
Its final request is for "national support [to] be offered to local NHS areas to make better use of online pharmacies".
"Cynical timing"
Royal Pharmaceutical Society English board chair Sandra Gidley told C+D the timing of the "so-called" research is "a bit disingenuous and cynical".
"What they are missing is that if they follow their articles to the logical conclusion, they will diminish the community pharmacy network," she said. "There's a strong case for looking at how patients can access care and making better use of community pharmacists."
Addressing Pharmacy2U's claim of £1.2 billion potential savings, Ms Gidley said the company was "painting a pharmacy fairyland that doesn't exist".
"It implies they will always have stock, [when] pharmacists spend a lot of time calling wholesalers to get stock."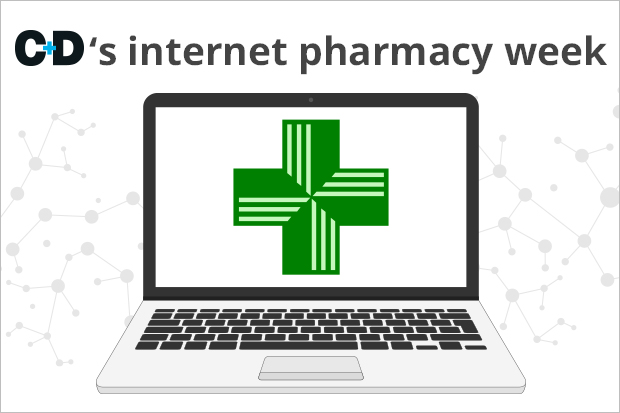 In March, C+D spent a week exploring the world of online pharmacies. Read all the coverage here.