NHS England awarded services provider Capita a contract to provide support services for pharmacies and general practices in September 2015, known as Primary Care Support England (PCSE).
After a series of failings with its primary care services in 2016-17 – which included pharmacy owners dealing with late payments for enhanced services, delayed paperwork relating to pharmacy ownership changes, and delayed pre-registration payments – the National Audit Office (NAO) launched an investigation into the management of NHS England's contract with Capita.
"NHS England and Capita misunderstood the risks in outsourcing primary care services, resulting in services to 39,000 GPs, dentists, opticians and pharmacists that were a long way below an acceptable standard," the NAO concluded in its report published today (May 17).
While Capita's service provision "has improved, widespread failures are still being experienced", the NAO stressed, with seven "severe service failings" highlighted in February 2018.
Meg Hillier, Labour and Co-operative MP for Hackney South and Shoreditch, and chair of the Committee of Public Accounts, said that NHS England and Capita's service provision was "over ambitious [and] disruptive…and potentially put patients at risk of serious harm".
NHS England: Capita contract saved money
NHS England declined to answer C+D's questions on the number of pharmacies affected by Capita's failings and if contractors will receive any of the £3 million earmarked to compensate primary care providers a result.
"While not without its difficulties, by making this change over the past two years the NHS has successfully saved taxpayers £60m, as the NAO themselves confirm," NHS England said.
"This £60m in lower administrative costs has all been successfully reinvested in frontline NHS patient care and has helped fund the equivalent of an extra 30,000 operations."
Capita: No ongoing pharmacy service issues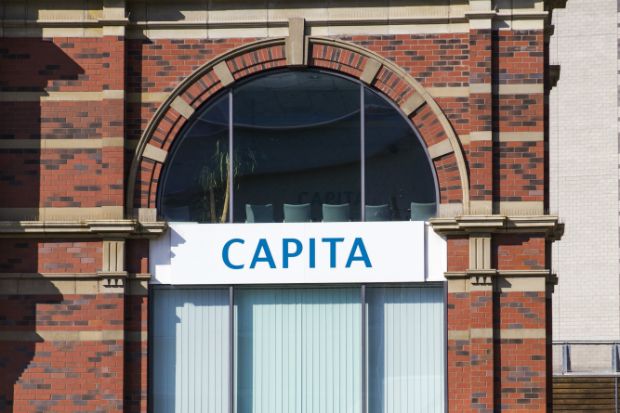 Capita told C+D that while the organisation has "accepted accountability for not meeting [its] high standards of service previously", there are no current issues with its pharmacy payment and supply services.
Capita has been meeting its targets consistently, it claimed.
"The complexity of the support services being led by NHS England was not fully understood when the contract was signed," Capita added.
"Capita will continue to work with all parties to address the remaining service issues."
PSNC: Findings not a surprise
The Pharmaceutical Services Negotiating Committee (PSNC) – which submitted evidence to the NAO investigation after writing to NHS England in 2016 to raise its concerns about the "unacceptable" service provided by Capita – said it agreed with the NAO's findings.
"The conclusions will come as no surprise to the many community pharmacies and local pharmaceutical committees (LPCs) who have reported problems with PCSE services, provided through Capita," PSNC director of operations and support Gordon Hockey said.
"We are pleased our work to raise the matter and push for improvements has had some impact, with services generally improving since 2016, but we will continue to work closely with pharmacies, LPCs and Capita to ensure this continues," he added.
"We must have confidence that PCSE is offering a consistently good service to pharmacies across the country."
Read the NAO's findings in full here.