Most employee pharmacists who experience workplace pressures say they have not received support from their employers and the figure continues to climb, the C+D Salary Survey 2012 has found.
Eighty-seven per cent of community pharmacist branch managers and non-manager pharmacists felt unsupported by their employers, a rise of 3 percentage points on 2011.
"I have spoken to several people in head office," said one branch manager. "They make excuses and basically say asking for help and expecting more for my efforts is something they wouldn't expect."
Pharmacist Support charity manager Diane Leicester told C+D that for many pharmacists "reaching out to the employer isn't always the first port of call".
"Lots of people don't want to let their employer know they've got any issues because they are worried about their jobs and there are a lot more pharmacists ready to move into their position."
However the majority of pharmacy employers felt they provided support. Nearly two thirds of the 39 contractors who answered the question said they had provided internal support, with 31 per cent having signposted staff to external sources of support.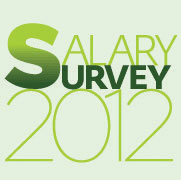 For more results, comment and news from the Salary Survey 2012 as well as tools including a salary calculator, wheel of blame, interactive map and employed/locum comparison calculator and much more click here