In proposed updates to its guidance for distance-selling pharmacies, published today (June 26), the regulator listed four medicines categories (see below) that it believes "may not be suitable to be prescribed and supplied online, unless further action is taken to make sure they are clinically appropriate for the patient".
It also called on online pharmacy owners to "make appropriate checks", such as the identity of the patient, and to "identify possible risks to patients", such as spotting "multiple orders to the same address".
If a pharmacy contractor is working with a prescribing service outside the UK, the GPhC said it would "expect the owner to make sure patients are provided with clear information about these arrangements".
"This would include the indemnity and regulatory arrangements that apply to those prescribers, especially if they are not regulated by a healthcare regulator in the UK."
The GPhC also wants to "explore whether it is appropriate for pharmacy websites to be arranged in such a way that a patient can choose a prescription-only medicine, and its quantity, before having a consultation with a prescriber, and what the risks and benefits are".
Concerns over easy online access to medicines
Explaining its rationale for the new guidance, the regulator said it is "concerned that it can sometimes be too easy to obtain certain medicines on the internet".
"Advances in technology and the development of new service models have brought opportunities to deliver pharmacy services and other healthcare services in new ways," it said. "But providing pharmacy services at a distance, especially online, carries particular risks which need to be successfully managed."
"We are aware of situations where patients have been put at risk because of the inappropriate sale and supply of medicines on the internet," it added. "This includes concerns raised with us and through our work with other regulators."
The GPhC's 'discussion document' can be viewed here, and you have until August 21 to share your thoughts on the proposals here.
Which medicine groups did the GPhC single out?
The regulator listed the following four medicines categories as not being suitable to supplied online unless "additional action" is taken to ensure they are appropriate for the patient:
Antimicrobials (antibiotics) – "where it is important to effectively manage their use, to help slow the emergence of antimicrobial resistance and make sure that antimicrobials remain an effective treatment for infection"
Opiates and sedatives – "where there is a risk of addiction, overuse or misuse, and ongoing monitoring is important"
Medicines or medical products for chronic conditions (including asthma and diabetes) and mental health conditions – "where ongoing monitoring is important"
Non-surgical cosmetic medicinal products (such as Botox, Dysport or Vistabel) – "following General Medical Council guidance, these should only be prescribed and supplied after the prescriber has carried out a physical examination of the patient".
Source: GPhC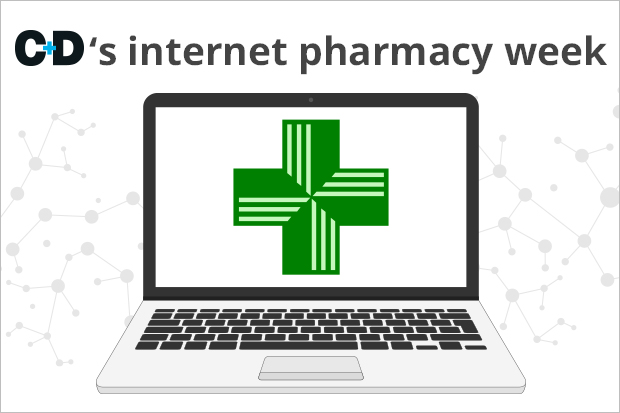 In March, C+D spent a week exploring the world of online pharmacies. Read all the coverage here.