The tutor's view| | The trainee's view
The tutor's view: 'Saying the guidance will improve training is pie in the sky'
James Bryce, Numark pre-reg tutor of the year and pharmacy owner in Kent, calls for active inspection of training standards  
I've got to say the guidance is a bit airy-fairy. It doesn't really say anything. If pre-reg tutors aren't doing these things already, then they shouldn't be pre-reg tutors. As pharmacists, they should be professional role models anyway, otherwise you get struck off.
I think Duncan Rudkin saying the guidance should improve training standards is pie in the sky. There are no consequences if you don't follow the guidance, so really all they're doing is setting out recommendations that are self-evident.
It's a shame that it appears to be necessary to have some sort of enforcement. Perhaps it's one more thing that could be added into the new inspection regime.
The trainee's view: 'Little will change without any sanctions'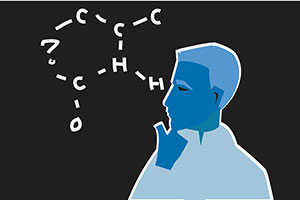 An anonymous pharmacist who suffered a sub-standard training placement believes the guidance will make little difference  
"I thought most of these recommendations were always the case, so the guidance doesn't seem anything new. I was supposed to have an induction at my placement, and I remember being told what was expected and when it will be expected, but there was little follow-up. They followed up when it suited them, with little regard to urgency.
The guidance says tutors should give 'regular constructive feedback', but the word 'regular' is subject to individual interpretation. When I did my placement, I can remember my pre-reg manual said tutors should try to have a meeting with the student at least every two weeks. I asked both of the managers to do this but my request was declined.
I was working in a pharmacy where there was no contact with the tutor in a 28-hour week. What will the GPhC be doing to ensure that guidance is being followed? If there are no sanctions applied to companies that break such basic requirements of the pre-registration year, I suspect little will change."