William Ford, senior lecturer in pharmacology at Cardiff School of Pharmacy, said last year seven final year pharmacy students worked in Mayberry pharmacies across South Wales.
Under the scheme, students helped patients assess their asthma control and ensured they were using inhalers correctly.
The inhaler project has just completed its first successful year and there is potential to expand it into other pharmacies and practice pharmacies, Dr Ford told C+D.
"This type of service could become routine in all pharmacies," he suggested.
"This project introduces our student pharmacists to the important concept of developing clinical evidence to support the provision of new services," Dr Ford said. "It also means they can interact and help patients, which is very rewarding for them."
Dr Ford said in the short-term the collaboration aims to help patients use their inhalers correctly but in the long-term they want to demonstrate how "this type of pharmacy-led service can reduce rates of hospital admissions".
"We know rates of hospital admission and death are higher than they should be and we hope to show our approach can improve this situation," Dr Ford added.
Raising pharmacy's profile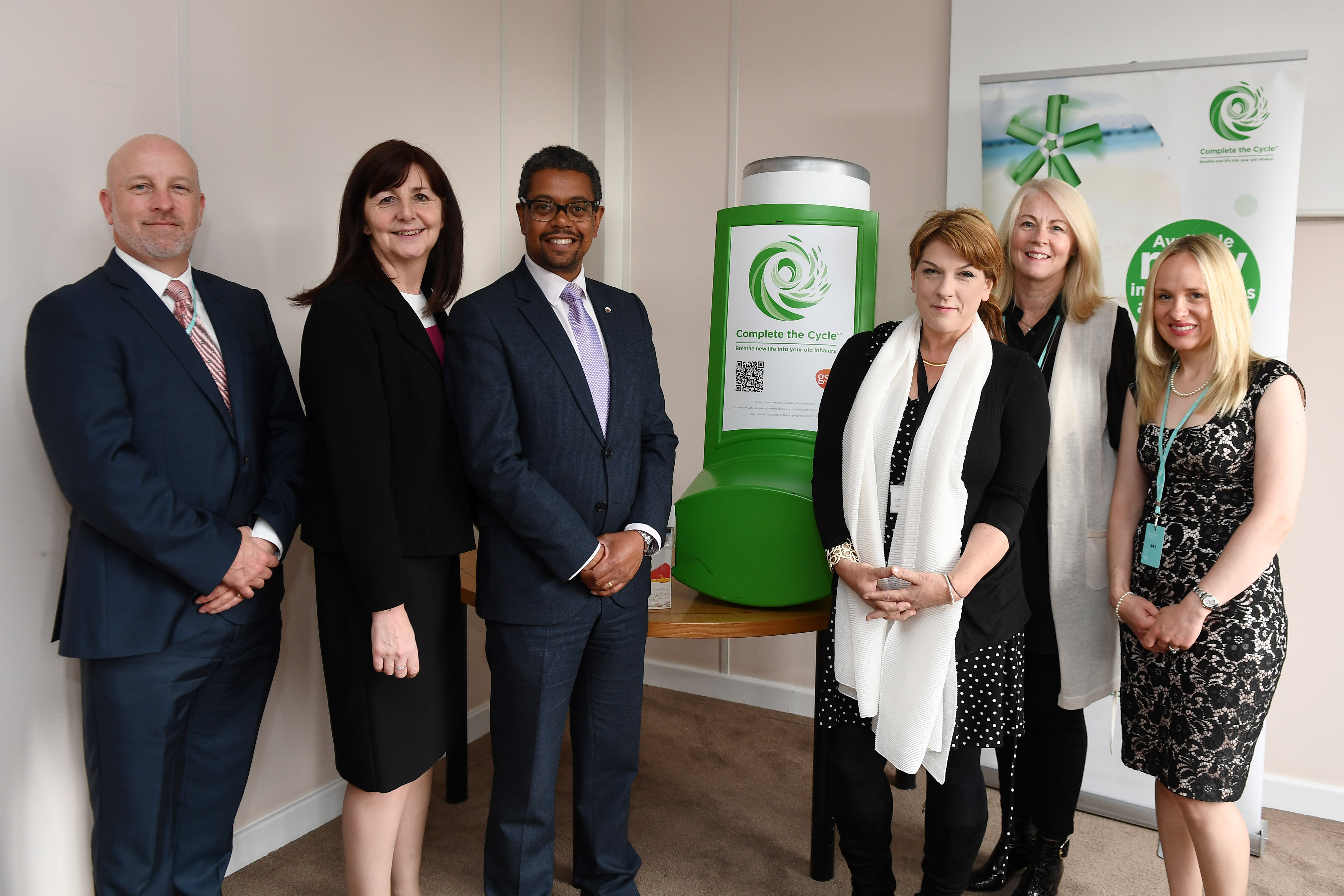 Paul Mayberry, manager director of Mayberry pharmacies, used an event at the Welsh Assembly government building last week to speak to ministers and assembly members about why community pharmacy is best-placed to help patients with asthma.
Mr Mayberry (pictured above, far left) said "every single patient" involved in the asthma inhaler technique pilot so far had seen an improvement in their asthma technique, with just a "little intervention" from pharmacists.
The "upshot" of this work is that his pharmacies now benefit from a fourth-year student for the whole of October, he added.
Watch C+D clinical editor Kristoffer Stewart's video on how to demonstrate HandiHaler technique to your patients here.