Labour shadow community health minister and former pharmacy owner Ms Cooper lost her seat in Burnley and Padiham, while the Liberal Democrat pharmacy advocate Thomas Brake lost his Carshalton and Wallington seat, after 22 years, in yesterday's general election.
Pharmacy minister Jo Churchill retained her Bury St Edmunds seat, but it is not yet known whether she will remain in this post in light of a possible cabinet reshuffle in the coming weeks.
Health secretary Matt Hancock, former pharmacy minister Steve Brine – who stood in a marginal seat in Winchester – and other pharmacy champions from the Conservative, Labour and Liberal Democrat parties kept their seats.
Continue reading to see C+D's pick of the winners and losers among pharmacy's parliamentary champions...

Jo Churchill, Bury St Edmunds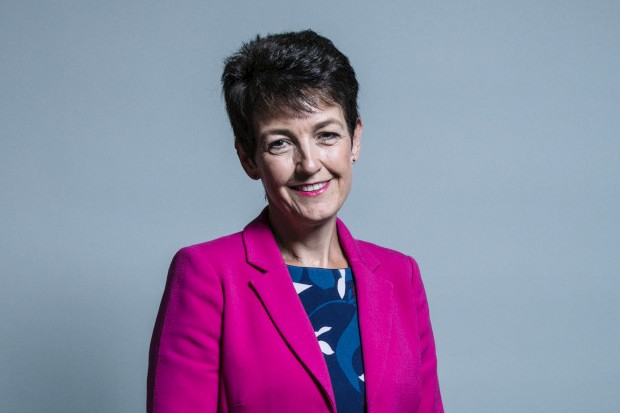 Jo Churchill, Conservative MP for Bury St Edmonds, was confirmed as the new health minister with responsibility for pharmacy, after her predecessor Seema Kennedy moved to the Home Office following a cabinet reshuffle in July.
Despite just five months in the role, Ms Churchill has confidently faced numerous questions and remarks in parliament on the current state of community pharmacy and addressed contractors at the Pharmaceutical Services Negotiating Committee (PSNC) annual conference in June.
In her first interview with the pharmacy press in October, she told C+D that the five-year funding contract for England provides "certainty of capital funding" for the sector.
Steve Brine, Winchester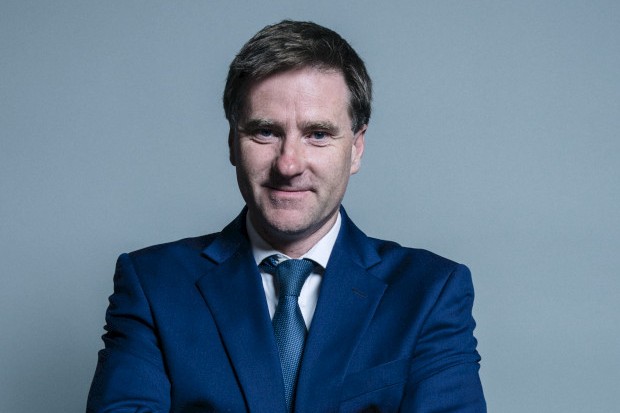 Steve Brine was appointed pharmacy minister in June 2017 and resigned in March to vote against former prime minister Theresa May over Brexit.
During his time as pharmacy minister, Mr Brine praised healthy living pharmacies and the national flu service, said automation was the future for the sector and admitted the government had "not made best use of" pharmacy teams.
Steve Double, St Austell and Newquay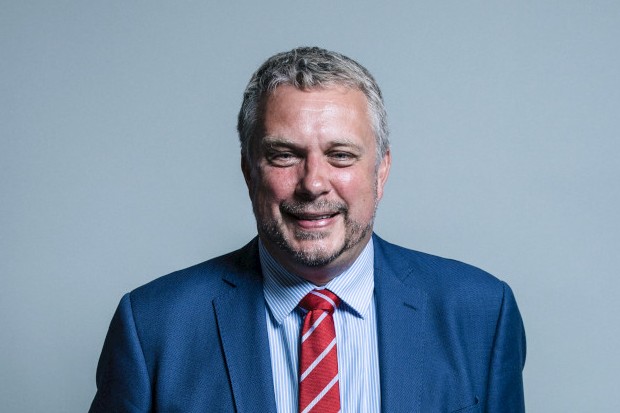 Steve Double was appointed parliamentary private secretary for the Department of Health and Social Care (DH) in August and is vice chair of the all-party pharmacy group (APPG).
He attended C+D's parliamentary event on pharmacy pressures in September and said the Conservative party is "aware of the increasing demand on our NHS" and, being at the frontline, "it is absolutely vital [pharmacists] get the support they need".
Despite voting in favour of the funding cuts in England in 2016, Mr Double has since said he "deeply regrets" the government's "short-sighted" decision.
Rishi Sunak, Richmond (Yorks)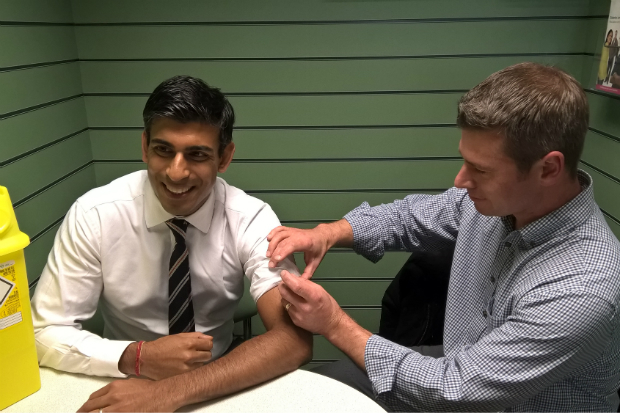 Rishi Sunak's mother is a pharmacist, and he has previously urged his constituents to have their flu vaccine done in a community pharmacy. He was photographed in October receiving his flu jab at a Boots pharmacy in his constituency of Richmond, in Yorkshire and described the service as "excellent" and "accessible".
Julie Cooper, Burnley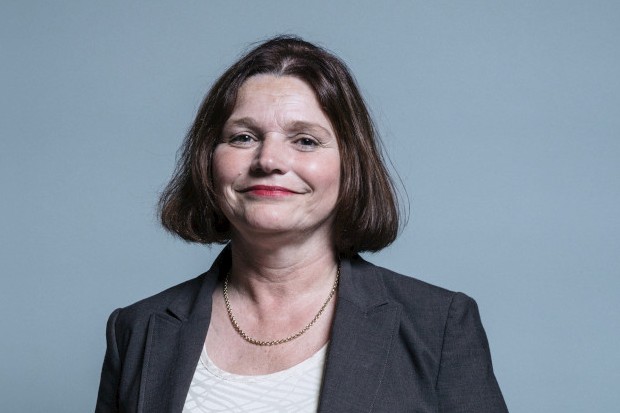 Julie Cooper was a pharmacy owner with her pharmacist husband before she became an MP and has been vocal in her support for the sector over four years. She has long campaigned for government and policymakers to recognise community pharmacy's full potential and said the government's 2016 funding cuts were "short-sighted in the extreme". 
Most recently she has pushed for free prescriptions in England and at C+D's parliamentary event on pharmacy pressures in September said "with escalating demand on the NHS, community pharmacists in particular are too often bearing the brunt".
The PSNC said Ms Cooper had been a "long-time advocate for the sector".
Karin Smyth, Bristol South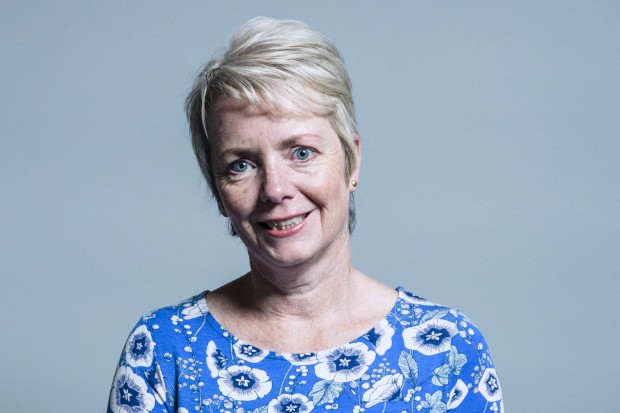 Karin Smyth has urged the government to rethink the cuts to pharmacy funding on several occasions, and welcomed national recognition for Bedminster Pharmacy superintendent Ade Williams in the NHS Parliamentary Awards in June.
Holly Lynch, Halifax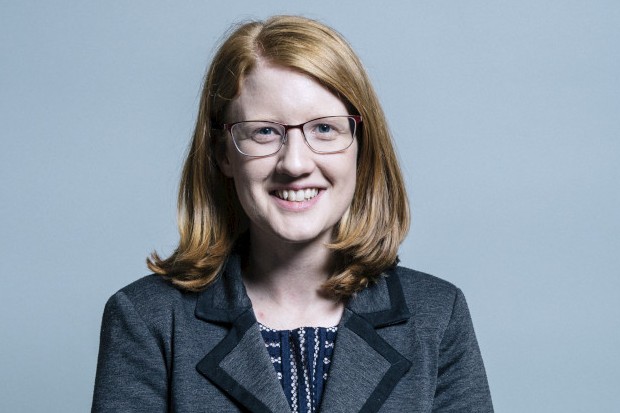 Holly Lynch worked in a pharmacy as a teenager and has spoken out against the government's funding cuts to the sector. In a tweet on November 26, she posted a video of herself showing support for community pharmacy and condemning the Conservative government's budget cuts.
Ms Lynch hosted a debate on pharmacy in parliament on October 2, highlighting the financial pressures faced by contractors and the sector as a whole.
The impact the funding cuts have had on patients is "unjustifiable", she stressed, while inflated drugs costs due to shortages have led pharmacies to dispense at a loss under a system that is "clearly no longer fit for purpose", she claimed.
Jeff Smith, Withington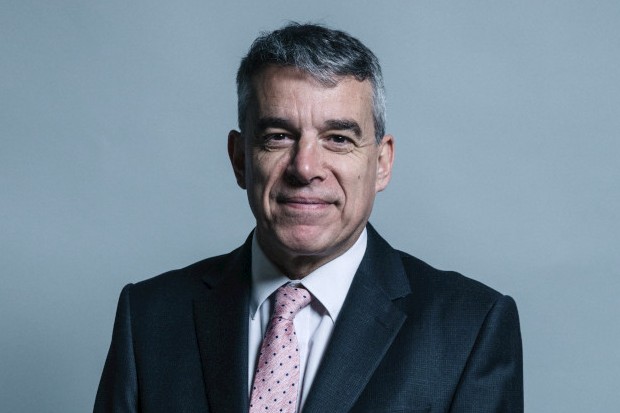 Jeff Smith was one of three MPs to attend C+D's parliamentary event on workplace stress in the sector. He told C+D that community pharmacists already "do a fantastic job", but will not be able to gain a wider role in the NHS "while they are under such pressure".

Tim Farron, Westmorland and Lonsdale

The former Liberal Democrat leader Tim Farron has a long-running local campaign to protect pharmacies from closing.
In June he urged the then pharmacy minister Seema Kennedy to introduce a pharmacy protection scheme to prevent further closures and last year Mr Farron gathered 1,500 signatures to a petition in support of his campaign.
Thomas Brake, Carshalton and Wallington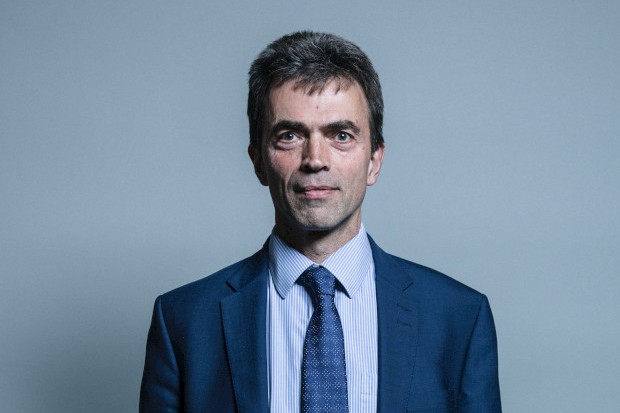 Tom Brake has championed community pharmacy over the years and is known for liaising with pharmacists in his constituency to launch the Love Your Pharmacy campaign.
Most recently, he pledged his support for the PSNC, National Pharmacy Association and Royal Pharmaceutical Society's joint pharmacy manifesto.
Kevin Barron, Rother Valley (stepped down)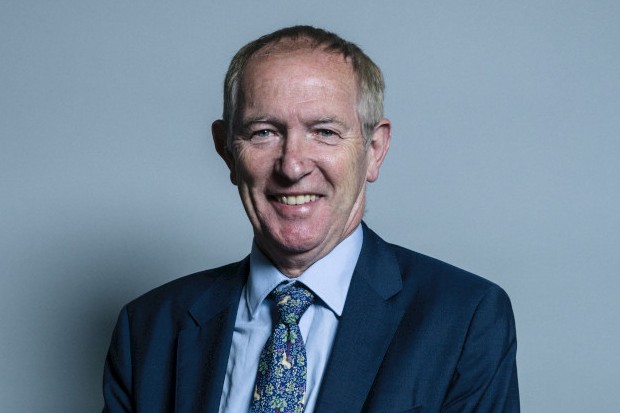 Kevin Barron has not stood for re-election in this general election, after serving as MP for Rother Valley for 36 years.
He was chair of the APPG between 2015 and 2019 and has spoken numerous times in the House of Commons about how pharmacy should be better used in the NHS – specifically in relation to public health.
He backed C+D's parliamentary event on stress in the community pharmacy sector and said it is "worrying that stress levels are rising". With funding for England's pharmacies frozen for another five years, "there's every reason to think this could increase further", he added.
Future parliamentary champion?
Newcomer Labour party candidate and hospital pharmacist Taiwo Owatemi won a seat in parliament, representing the Coventry North West constituency.
Ms Owatemi is a member of the Pharmacists' Defence Association, and the organisation tweeted that it is "delighted" to see a pharmacist and member get elected.
Congratulations to @TaiwoOwatemi who is now a Member of Parliament. We're delighted to see a pharmacist, who is one of our members, get elected. https://t.co/6jMhj8wF3D

— The PDA (@the_pda) December 13, 2019