When I reviewed the literature to inform the ['Murray'] review on behalf of NHS England, I developed a clear personal view as to what a revised medicines use review (MUR) service should look like, and how this could be implemented and developed.
However, I have no insight into what [NHS England] intends to happen following the review.
I was a practising community pharmacist for over 20 years – I only gave this up last year due to work and family commitments – and I undertook my last MUR in the summer of 2016. So I am fully aware of the pressure to deliver MURs, and the barriers to doing so when the work environment is not ideally configured.
As a health services researcher, I have also developed a better understanding of how new services should be developed and introduced to maximise effectiveness, safety, acceptability and equity in service provision. This informs my view of what a revised MUR should look like, and how a new service should be implemented to prevent the problems initially encountered with the original MUR [service].
Shift from medicines supply to management
MURs were introduced to shift community pharmacy's reliance on income from medicines supply to improving medicines management. A service had to be introduced quickly which did not require extensive retraining, was likely to be well received by patients, and was seen to improve patient outcomes.
A single consultation to improve medicines adherence was the obvious solution. Its legacy today is the almost ubiquitous appearance of consultation rooms in community pharmacies, and perhaps an increasing recognition by the general public of the pharmacist's expertise in medicines.
My personal view is that the problems identified in the literature at the point of MUR introduction largely resulted from the speed of their implementation, and insufficient engagement with stakeholders – the actual providers and recipients of the service – in the process.
There was no meaningful testing and development process, and the training and assessment associated with it was variable with respect to its content and implementation. The initial delivery of MURs was therefore unsurprisingly variable, and GPs reported dissatisfaction with some of the information they were receiving.
Disparity remains
While the service was well received by patients, it had a number of significant teething problems, not all of which have been ironed out with time. As MUR provision has increased and equity in access to the service for patients has improved, disparities still remain between the provision by different community pharmacies.
Furthermore, while the current funding model encourages service provision, it does not consider quality or outcomes. This is in contrast to current thinking regarding how such services should be commissioned.
In my opinion, two fundamental problems with MURs suggest that they require revision:
Reviews of MUR service provision have identified that they can overlap with the services already routinely provided within GP practices. Unless we work in a more integrated manner, this could be seen as an inefficient use of resources.
A relatively recent Cochrane review of one-off patient consultations similar to MURs reported that although medicines reviews "appear promising" and patient satisfaction is likely to be enhanced, there is limited evidence for benefit beyond that.
I would argue from personal experience that patients do benefit from MURs beyond patient satisfaction. But the question for the NHS is whether the money currently being spent on MURs could be better used to deliver greater patient outcomes.
What would a revised MUR look like?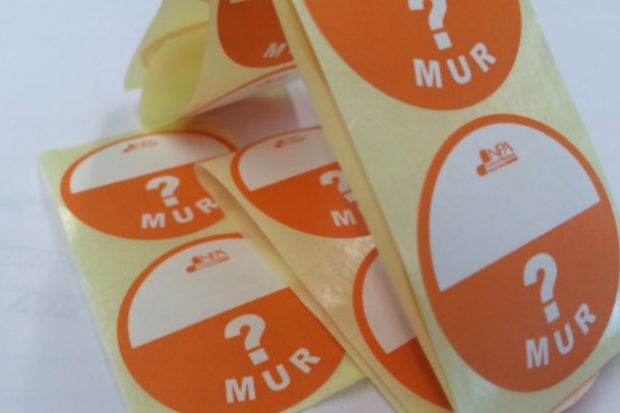 During my review of the literature, I identified a number of studies that demonstrated positive clinical outcomes and cost-effectiveness from pharmacists providing multiple consultations of a similar nature to MURs, to patients identified as requiring support to optimise their medicines.
So what do I believe a revised MUR should look like? The answer is a service that:
supports medication adherence
reviews patients' therapy, and
monitors their progress.
This redesigned service should be provided to patients with chronic disease, who have been referred by their GP and through the repeat dispensing scheme.
The frequency and duration of consultations would be dependent on a patient's needs, which would be determined by the clinical outcomes they are being monitored for. There would need to be close communication with a patient's GP practice to ensure that there was no unnecessary duplication of effort.
Assuming that the current funding envelope remains constant, this would not result in 400 patients being managed each year, but a number much smaller than this, to reflect the additional workload per patient.
Funding to incentivise outcomes
The funding [for revamped MURs] should also be redesigned to incentivise outcomes, rather than service delivery. It would reflect an increase in the proportion of patients within a target range (for example, the proportion of patients on blood pressure medication whose blood pressure is within the desired range). The pharmacy target would align with GPs' quality and outcomes framework (QOF), to encourage integrated working with GPs.
However, the obvious barriers to this model of care are:
But without direct communication with practices to enable patient identification, access to records, or effective regular communication with the patient's GP, delivery of such a service would be difficult.
I would, therefore, expect significant engagement with practising community pharmacists, patients and GPs, to identify barriers and enablers to service implementation. Training should also be carefully considered to maximise safety and provide reassurance regarding quality.
Testing before wider rollout
The provisional service should be feasibility tested on a small scale to test its acceptability, piloted to confirm that the service is likely to be effectively delivered on a larger scale, and then rolled out nationally – with plans for a service evaluation to provide evidence for its effectiveness and cost-effectiveness.
Once a new service is successfully introduced, it would be reasonable to expand the service to involve more complex patient groups, introduce new diagnostic tests, and enable community pharmacists to independently prescribe. This would allow more autonomous management of therapy.
The process of training community pharmacists to become independent prescribers, with local GPs as the designated medical practitioner, would also overcome some of the identified barriers [between GPs and pharmacists] and is therefore worth considering. What's more, training community pharmacists as independent prescribers may provide an opportunity to expedite the [medicines review] process and enhance service provision.
In summary, any revision to the current MUR requires extensive stakeholder engagement, careful consideration of the funding model, and iterative testing to ensure that the final service is likely to be safe, effective, acceptable and equitable.
David Wright is professor of pharmacy practice at the University of East Anglia