Throughout the UK, community pharmacies formed relationships with their local healthcare system to deliver patient care. This applies to Boots, where our pharmacists work in other sectors of the NHS – in prisons, hospitals, GP practices, care homes, and with outpatients – providing advice directly to patients or their carers.
The traditional role of the community pharmacist has been a very important part of the NHS; but we're increasingly seeing Boots pharmacists taking on more responsibility within the health service, and being valued and recognised for the impact they have on people's lives.
What have community pharmacists' major contributions to public health been?
Community pharmacists have a really important part to play in public health, and have done since the beginning of the NHS. We are the most accessible healthcare professionals, and offer advice and support, as well as treat minor conditions, on a day-to-day basis.
It's always wonderful to hear stories about how impactful our pharmacists and pharmacy teams are on people's health. That has developed over the last few years, with pharmacists becoming the first port of call for patients.
Additionally, the NHS is demanding that pharmacy is involved in ensuring it delivers more opportunities for preventing and protecting patients' health.
How can we raise awareness of pharmacy teams' public health role?
Boots, policy makers and professional bodies must ensure that community pharmacy is recognised throughout the NHS and is promoted to patients. Traditionally, pharmacists were seen as suppliers of medicines, but now pharmacists and their teams help to deliver services, and provide more value to their patients.
Policy makers need to understand the skills of pharmacists, and the significant capability and training they undertake to deliver these additional services, as well as their expertise in the use of medicines. This will improve outcomes, reduce harm and drive efficiency within the NHS.
How can we integrate community pharmacy services into the NHS?
Community pharmacy has long been a part of the NHS that has been undervalued and under-recognised. But further integration is absolutely vital, and increasing the roles for pharmacists within primary and secondary care will help identify the value that we can bring.
More collaboration between GPs and pharmacists is also vital. One brilliant way of doing that is ensuring that common conditions are treated in the community, and GPs are referring to community pharmacies to make the most of the services they provide.
How can pharmacy relieve NHS pressure?
We know that some patients use the NHS in inappropriate ways, and the unnecessary use of urgent care increases demand on health services. Community pharmacy is accessible and convenient – we're open on weekends, for longer hours, and widely available – so we should be used as the first port of call.
There is significant potential within the sector: take the skills of independent prescribers, to name just one example. If those enhanced clinical skills are utilised better within the NHS, it will deliver a much better experience for patients, and relieve pressure on the NHS.
Pharmacists are trained to manage common conditions and give great advice to patients, and are able to identify and triage patients to the next access point in the NHS. Using community pharmacies as the first port of call will not only reduce NHS pressure, but will also help to recognise and increase patient care through a very accessible route. But the NHS will only gain this advantage by utilising the workforce more effectively, so that healthcare professionals spend their time doing the right things.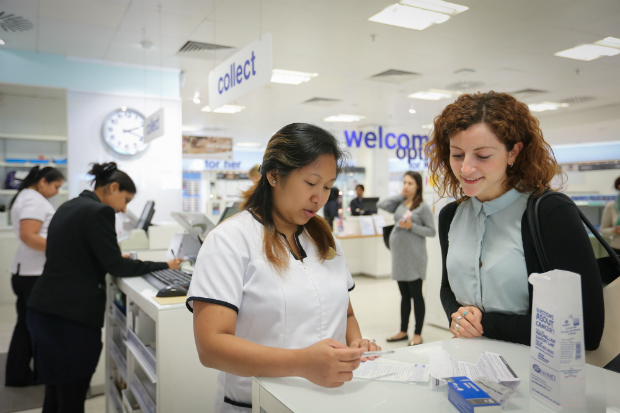 What services do Boots pharmacists provide to support the NHS?
Boots pharmacists not only work within the NHS but also in social care, to support the most vulnerable patients in residential and nursing home settings. This includes optimising their medicines, and advising their carers on how to get the most out of their medicines, to ensure patients are treated as close as they can be to their homes and avoid admissions to hospitals.
What are the sector's future NHS opportunities and aspirations?
A key opportunity over the next five years will be to further impact patient outcomes within primary care – for example, by working with GPs – to make an impact on people's health in the community where they live.
This change needs to be enabled by technology and increased connectivity in the NHS. Once that happens, I believe the skills of pharmacists and their teams will transform the NHS. The healthcare system demands change, and I believe we have the potential to enable that change.
What has been my most memorable NHS experience?
The introduction of independent prescribing for pharmacists in 2004, and the opportunities that created for pharmacists to increase their impact and value to the NHS, was a particular highlight – especially as I was the first independent prescriber to write an NHS prescription in Wales.
My other personal achievements were seeing the numbers of Boots Macmillan information pharmacists rise to over 2,200 since they were created in 2010, and the introduction of a Boots-led private flu vaccination service – which supported the creation of a national NHS flu pharmacy service. 
Marc Donovan is chief pharmacist at Boots