Sometimes you need a little distance from the everyday hustle and grind, to gain a new perspective on a situation.
The recent Avicenna conference – which was held in Vietnam in October – certainly offered plenty of distance from the everyday reality of community pharmacy back in the UK.
I covered the conference for C+D, and was struck by the fact that the challenges the sector faces were still evident – even from more than 6,000 miles away.
C+D's breaking news alert that Lloydspharmacy will cease trading in 190 stores reached delegates' email inboxes during dinner in Ho Chi Minh City. After the initial shock, it brought into even sharper focus the need for delegates to return from the conference armed with renewed drive and new ideas on how to 'challenge the future' – to quote the theme of the conference.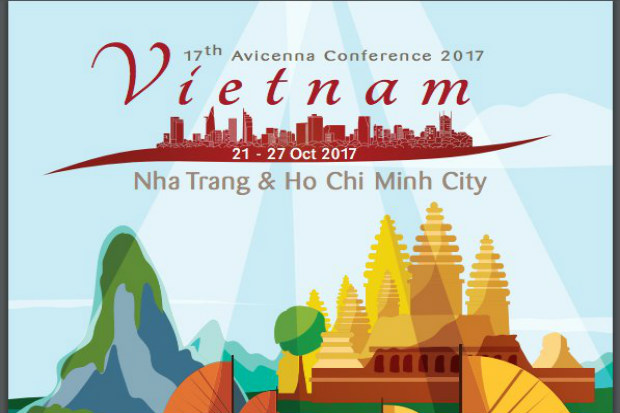 But pleasingly, I found there were plenty of examples from the conference of how community pharmacy is already doing just that. Here are some of my thoughts on the take-home messages from Vietnam.
Not every challenge should be overcome
According to Jay Patel, executive director of Day Lewis, it's up to the sector to disprove the theory that the future of pharmacy lies in one of two extremes: the first of which is operating as an Amazon-style mail order-only service, possibly through a hub-and-spoke dispensing model.
Mr Patel told delegates that Day Lewis has struggled to prove the hub-and-spoke model is safer than the traditional dispensing model, and he is personally unconvinced it can save the NHS money – especially given the chain spends more than £2.5 million on 'free' medicines deliveries for patients, he said.
"There are challenges in running a mail order-only service that I don't think can be overcome," Mr Patel told delegates. He argued community pharmacy can compete more effectively, through the use of technology such as pharmacy robots and track-and-trace prescriptions, as well as by linking retail sales to repeat ordering.
Technology could underpin the sector's future
A more extreme vision for the future of pharmacy, Mr Patel argued, is doing away with community pharmacists altogether and moving all of them into GP surgeries. "Imagine a world where there's no community pharmacy anymore, only GP pharmacists working in general practice," he described.
While acting as devil's advocate, Mr Patel argued that this would be an unnecessary and "draconian" measure. Instead, using better technology, and crucially giving community pharmacists more say in how that technology is designed and implemented before it is rolled out, will improve relationships between the sector and general practice, he said.
What role will Amazon play?
Not content with disrupting industries from music to movies, Amazon now looks increasingly likely to bring the force of its might and technology to bear in the pharmacy market in the US. According to recent reports, the internet giant has acquired approval to act as a pharmacy wholesaler in several states.
"What that means for the UK is yet to be seen," John Pignone, commercial director at wholesalers Alliance Healthcare told delegates. "But we can't afford to just think 'Amazon is coming' and give up and do nothing about it," he pleaded in his call to action.
Even though bricks-and-mortar pharmacies still dominate in the UK, there will always be these kinds of threats to the market – and the sector needs to be ready to prove its value.
Think outside the four walls of your pharmacy
This was the message from community pharmacist Kantilal Agravat, from the Pharmaco Chemists chain in Manchester. Mr Agravat – a finalist in the Royal Pharmaceutical's Society's I Love My Pharmacist competition in 2016 – encouraged delegates to do more outreach work, and to access patients who are in greatest need of the clinical services that community pharmacy can provide.
This is Kantilal Agravat. His outreach work with homeless people & asylum seekers at the Pharmaco Chemist in Manchester is amazing! #aviconf pic.twitter.com/2NkBYEryg2

— Lilian Anekwe (@CandDLilian) October 24, 2017
Pharmaco Chemists are proud to be what Mr Agravat referred to as "homeless friendly", in reference to the support, medicines and assistance the pharmacies provide for homeless people in the area. Mr Agravat organises 'starter packs' for these individuals – including essential items such as toothbrushes and toothpaste – and gives them the address of his pharmacy to use to register with a GP.
His inspiring challenge was for every community pharmacist to strive to do "five good turns a day". "If we all did that in community pharmacy, imagine the change we could make," he said
 
Whatever will be, will be…
The song Que Sera Sera became the unofficial anthem of the conference. It was played to delegates (see video, below) to perhaps encourage them to be a little more sanguine about the current community pharmacy landscape.
"Whatever will be, will be. The future's not ours to see," Doris Day sings. Until it becomes clear, community pharmacists must continue to challenge the future, and fight to preserve the sector and the patients who depend on it.
Not before posting this. Sing song to close the conference! #avicenna pic.twitter.com/giBrNt30my

— Lilian Anekwe (@CandDLilian) October 24, 2017
Lilian Anekwe is deputy editor of C+D. Email her at [email protected] or contact her on Twitter at @CandDLilian.