C+D's careers event in London last month answered all my questions regarding the different sectors in pharmacy.
From the motivational introduction given by Ash Soni, president of the Royal Pharmaceutical Society, to the realities presented by Paras Shah, a community pharmacist at Greenlight Pharmacy – who shared his experience of surviving the pharmacy funding cuts in England by diversifying his skills and the business – my thoughts about a future career in pharmacy were completely rewired.
Shirley Walker, pharmacy operations and governance manager at Boots, told attendees that 90% of the UK population lives within 10 minutes of a Boots pharmacy. After learning about Ms Walker's background and career, I realised that hard work and dedication most definitely pay off.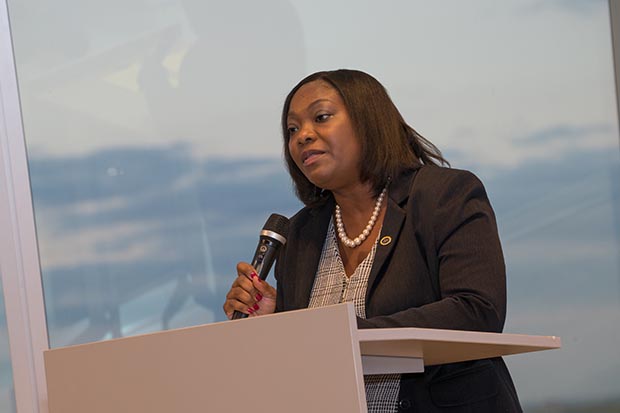 It was phenomenal to be present at an event where an industrial pharmacist mapped her career journey. Orlaith Condon, medical affairs manager in women's oncology at biopharmaceutical business AstraZeneca UK, described the lack of information about careers in the pharmaceutical industry.
She tackled this by explaining how she obtained her role, and stressed the importance of gaining work experience from a variety of sectors, which in her case included community and hospital pharmacy.
Hospital pharmacist and lead coordinator for the Structured Training and Experience for Pharmacists (STEP) programme in London, Kate Pine, delivered her top tips to excel. These included adaptability, a sense of humour, flexible clinical competence, and most importantly, resilience.
This last point was later reinforced by Reem Kayyali, professor of clinical and applied pharmacy practice at Kingston University London. She stressed the importance of not being afraid of change, and shared how she put this into practice by leaving her native Jordan and travelling across the world to pursue her pharmacy career. She also highlighted how maintaining good professional relationships with colleagues had helped her to attain academic references on route to her PhD.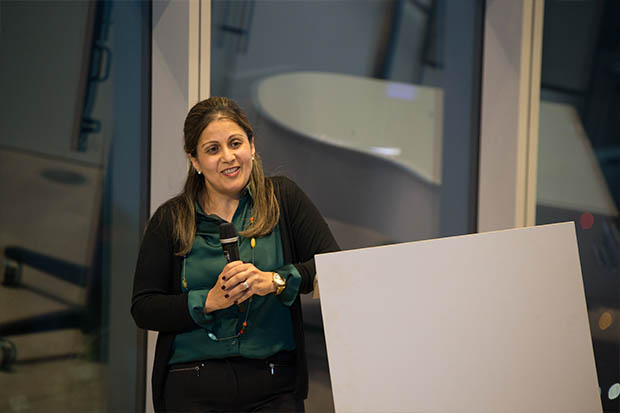 Professor Kayyali closed her presentation by expressing her appreciation for the support of her family and loved ones, as the balance between work and personal life had helped her to remain healthy and productive.
The value of family was once again touched on by Helen Kilminster, a senior GP pharmacist and prescribing lead for Malvern, Worcestershire. Ms Kilminster told the audience that her family came to the UK as refugees from Vietnam – a very touching moment. Her story moved me deeply, as she portrayed her strength and determination to balance her career and family life, returning to work after having a child, and gaining a very prestigious pharmacy role.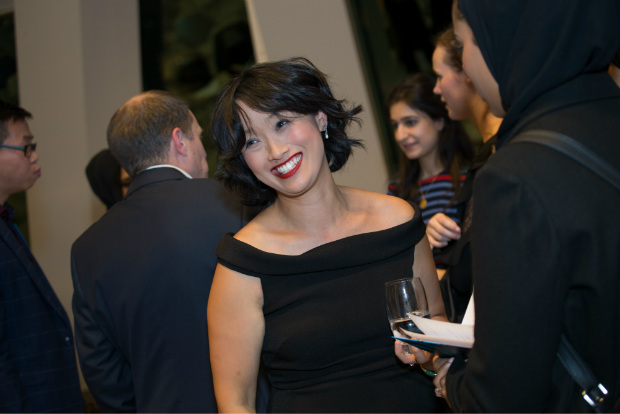 When Major Bex Heaton from the Royal Army Medical Corps came on stage in her uniform, I was in awe and very eager to learn about her experience as an army pharmacist.
Major Heaton outlined the stages of joining the Army, including eleven weeks of military training, and the expectation that pharmacists will carry a weapon, when required, to protect both themselves and their patients. Talk about taking patient care to another level!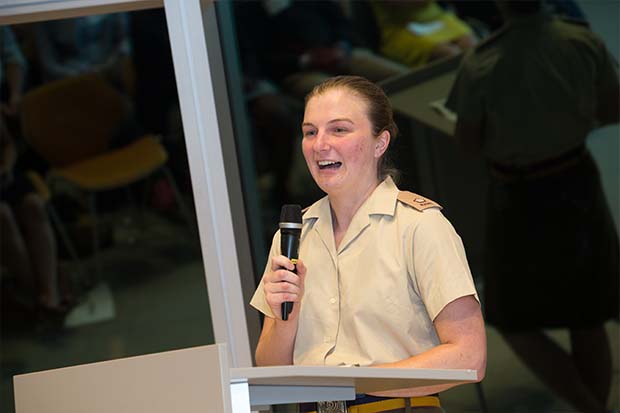 I got the impression Major Heaton might be a thrill seeker, as she explained that being in the Army offered a plethora of opportunities, including mountaineering and sailing qualifications, while also practising pharmacy. The major's presentation was saved till last and it concluded the night with a bang.
Despite the speakers being from different pharmacy sectors, I noticed a pattern between them all. Each remained ambitious, and worked relentlessly to enhance their professional development throughout their career.
Not only was the event informative and eye-opening, but it was motivational and relevant for me to attend – just before starting the new academic year. It definitely encouraged me to explore all the sectors pharmacy has to offer, and try things outside of my comfort zone.
Saffah Huseeba Danial is a pharmacy student at the University of Lincoln, and a national representative for the British Pharmaceutical Students' Association 
For the latest roles or services from the event's sponsors, please visit: