I had my fair share of gripes when I was employed full time in a pharmacy. They are, no doubt, faced by many of you: a lack of staff, demands to deliver more services and not having enough hours in the day.
When I locum now some of these problems still exist, but there are some advantages – such as working hours that suit me and clocking out of a pharmacy I don't like and never locuming there again.
However, for a while I was – for lack of a better word – a nomadic pharmacist, rarely working in the same store for more than a few days at a time. In essence, I was sent where I was needed to plug a staffing leak. I was rather fond of this existence for a while – I went in, I did the best I could, and I left, hoping the store was in a better state than I found it.
However, there was one thing I felt was missing in this nomadic lifestyle: feedback. Sure, the odd area manager would thank me for my efforts or let me know the staff liked me, but this wasn't enough. Whether it was providing patient advice or making a recommendation to the prescriber after a medicines use review, I would rarely find out the outcome for the patient. I could only do my best, provide the information I thought was important and hope that the next pharmacist took the same interest as I did.
This was true until a woman came to the counter while I was working at a pharmacy in the north-east of England. She pointed at me and asked a counter assistant if she could speak to "that pharmacist". I diligently went to the patient and asked how I could help.
"You don't recognise me, do you? We spoke a few weeks ago," she said.
I was dubious about this woman's statement, as I had only started this particular locum stint a few days earlier and had never worked in the area before.
"I'm afraid I don't, but I see so many people and I'm not great with faces," I replied. "What can I help you with today?"
The patient laughed, and I felt myself starting to feel awkward as the conversation seemed to be going nowhere.
"It wasn't this pharmacy, it was up near Newcastle. You spoke to me and my daughter at length about her Roaccutane," she said.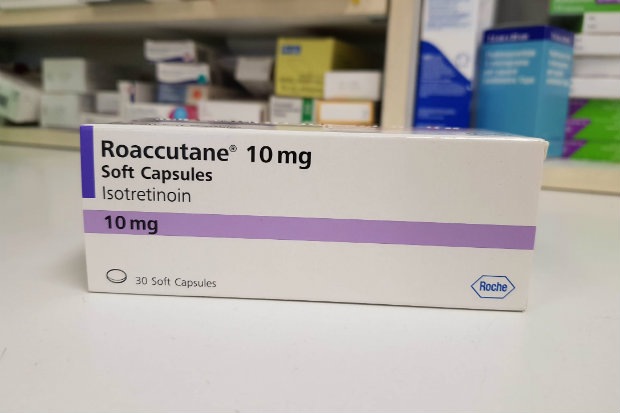 At this point the light bulb finally flickered into existence. I didn't remember this patient's face, but I vividly remembered the consultation I had about her isotretinoin treatment – even down to the PIL I had pulled out of the box and set on the consultation room table.
The customer, who happened to be in this pharmacy shopping, had recognised me and wanted to thank me for the advice I provided that day, weeks ago. She told me that my advice had helped her daughter avoid some of the medications common side effects and that the treatment was beginning to take effect.
I was over the moon with the feedback and had a spring in my step the rest of the day.
Most people enjoy being thanked, but it was more than that – it was seeing the story played out from beginning to end. Although the nomadic life of a locum was one I enjoyed, finding out the result of my advice was a rare treat and made me long for the regular interactions that come with being based in a single community pharmacy.
Locums: you may not always be aware that your hard work and effort makes a difference, but rest assured that it does and that your patients are grateful.
Kristoffer Stewart is CPD and clinical editor of C+D, as well as a locum community pharmacist. Email him at [email protected] or contact him on Twitter @CandDKristoffer