Beirut is a beautiful city. Hotels and apartments tower over the beach, and there are restaurants and bars to rival those in nearby holiday resorts in Turkey or Cyprus.
But during my recent trip, I spent most of my time volunteering in Bourj Hammoud – a particularly poor suburb of the Lebanese city, and one of the Middle East's most densely populated areas.
I hadn't taken a wrong turn while exploring; I was working in the Karagheusian Medical Centre, which helps the refugees of the war in Syria who have fled to Lebanon. The UN High Commission for Refugees (UNHCR) estimates over 228,000 Syrian refugees have registered in the city. And if there was ever any doubt in my mind that this was not a holiday, it left soon into my trip – when news of chemical attacks in neighbouring Syria reached the centre.
Using clinical skills to help refugees
So how did I get here? About seven months earlier, I'd seen a TV commercial for Unicef, showing the plight of Syrian refugees. I reached for my purse to give a donation – but this time, I wanted to do more. I wanted to go and see for myself and use my skills to help, rather than just giving money and feeling comfortable about it.
I found a charity, Embrace the Middle East, which works in the region to provide healthcare, education, and community development projects. They helped me to organise my trip: it's not simple – volunteers need to prove they are of good character and get references – and also put me in touch with the Karagheusian Centre, where I volunteered.
Summary care records and shortages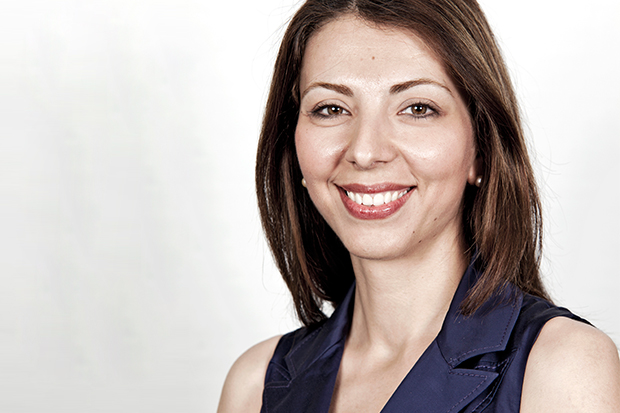 When I got to the centre, I met with the different teams and the medical director. They have a pharmacy, and centres for vaccination, social care, dentistry and family planning. While I was there, I couldn't practise in a clinical sense, but what I could do was look at the processes and see what we do [in the UK] that could help the people who run the centre.
There were simple things they needed, like patient surveys and help with marketing; although the centre is bursting at the seams, there are still many more people out there that need help who don't know about the centre.
The main thing I did was look at shortages and help with processes. Things I take for granted [in the UK] were just not available at the centre. They don't have summary care records, so I was looking at how to better monitor people with long-term health conditions, so they don't get lost in the system. There are terrible medicines shortages too. In the UK, some medicines are going to waste, and I want to work with the charity to improve their medicines supply.
Inspired to help
While I was at the centre, I met mothers who couldn't be sure exactly when their children were born, because they had given birth during war and under unimaginable conditions. There were children of four and five who had never had any vaccinations – you can imagine the risk of epidemics, and how quickly the health workers had to get the vaccinations to where they were needed. 
But while meeting the patients was shocking, I also found it inspirational. They had been through so much and have so little, but they are still happy and so positive.
My time volunteering at the centre was very short, but my work is not done – I've seen for myself there is so much more I can do. Now, when I want to help I don't just reach for my purse – as a community pharmacist, I know I can also reach for my laptop and my BNF.
Ms Hannbeck funded the trip herself and travelled during a period of annual leave from the National Pharmacy Association