Many of the stories told in Pharmacy Show and Tell – the collaboration between C+D and the National Pharmacy Association (NPA) to gather fresh evidence of the benefits of pharmacy services – have so far concerned the use of technology in pharmacies.
It is so important that pharmacies are progressive and modern, while at the same time being true to the historic values of pharmacy as a personal, caring profession. Therefore, technology should be deployed to enhance – rather than undermine – pharmacy's local service proposition: responsive, accessible, caring and community focused.
Embracing technology
This is how Will Chemist in Aberdeenshire has succeeded, with the help of a dispensing robot, in reducing how long patients wait for their medicines and increasing the pharmacy's prescription volume.
Gary Jones of Borth Pharmacy in Aberystwyth developed the ProDelivery Manager app to improve efficiency and customer service. And in Lancashire, Alistair Gray pioneered a fully integrated pharmacy referral system which ensures patients get continuous care and support with their medicines, all the way from the hospital bedside to the community pharmacy counter.
Community pharmacists absolutely must embrace technology to make the healthcare system more efficient, to improve the patient experience, and to empower people to look after their own health. A good example is the electronic summary care record, which means that pharmacists and GPs can work together more efficiently and collaboratively. 
Then there is the growth of apps and devices to help people monitor and measure their health. These are all huge positives with great potential to complement face-to-face care and local healthcare services.
Technology brings "inevitable" change
If I may be forgiven for stealing someone else's words, this is how NPA board member Mike Hewitson sees the opportunity technology can bring: "Change is not only inevitable, it is healthy and an essential part of any successful business.
"Customer service expectations now are in a completely different place than they were 15 years ago. Not only do people want a fast and efficient service, but they also want to access it when and how they choose to. For some [pharmacies] this will mean longer opening hours, for others it will mean technological solutions and use of the dreaded word 'digital'.
"This term is often used to describe a whole raft of different things: from websites and apps, right the way through to new health technologies. For me, digital is about providing a new front door for the traditional pharmacy; a virtual front door which patients and customers can choose to walk through when they want to."
We want to hear from you
The Pharmacy Show and Tell series is a great way to collect stories to tell the world outside the sector – including NHS managers and politicians – so please keep up the supply of stories and data. This will mean that we can create more reports and provide more evidence to show how pharmacies support patients and how we can be a still more crucial part of the modern NHS.
Stephen Fishwick is head of communications at the NPA
Got a pharmacy story to show and tell?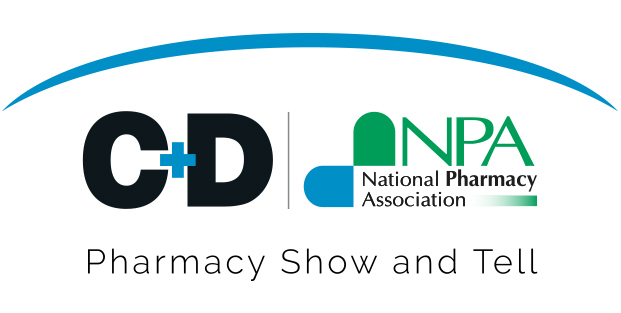 Join C+D and the NPA's campaign on social media using the hashtag #PharmacyShowTell and share your story by emailing [email protected] with the subject line 'Pharmacy Show and Tell'.
All 'Show and Tell' case studies will be showcased on C+D's dedicated webpage.