alphega
The owner of Central Pharmacy in Esher, Surrey, Subhash Patel told C+D exclusively last week (June 8) that "most people don't have the counter...
Support group Alphega Pharmacy has launched a weight-loss programme for primary school children and their families. The Growing Healthy service will...
EXCLUSIVE A clinical commissioning group's (CCG) lack of interest in an atrial fibrillation pilot shows that local commissioning is "not working",...
Two hundred and fifty independent pharmacies have signed up to a retail partnership with manufacturers through support group Alphega. As part of the...
Alphega Pharmacy will trial personalised websites for its UK members later this year, it has announced.   The new service is set to be presented at...
Left to right: Alliance Boots executive chairman Stefano Pessina, Walgreen's president of pharmacy, health and wellness Kermit Crawford, and...
Pharmacists have a duty to support drug manufacturers and "get behind" their products, Alliance Healthcare chairman Mike Smith has argued....
Independent pharmacies are undeniably facing some tough times. Five years on from Sue Moore taking the UK helm at Alphega Pharmacy, Alliance Boots...
Independent pharmacies will have the chance to rebrand themselves as a Lloydspharmacy branch from September, when the multiple's parent company...
Alphega Pharmacy plans to offer a click-and-collect service and personalised websites to its 950 UK members next year, speakers announced at its...
Pages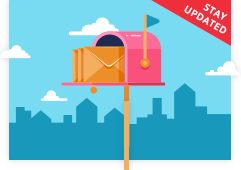 SIGN UP FOR OUR
E-NEWSLETTERS
• C+D Daily • C+D CPD
• C+D Review • C+D Careers
• C+D Alerts • C+D Advertising