Amazon
In the last few years, much has been said within community pharmacy about the growing online pharmacy sector and the detrimental impact it could have...
In an interesting and perhaps concerning development for the community pharmacy sector, Amazon applied for trademarks in the UK and EU for "Amazon...
Highlighting Amazon's recent filing for a pharmacy trademark, Mr Brine said both Amazon and Pharmacy2U will "continue to exist". It would be a "...
The trademark – the application for which was submitted on January 9 this year, according to reports by US media outlet CNBC – is listed as under "...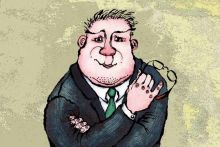 Patient: "Alexa – I've woken up with a rash." Alexa: "Urticaria – also known as hives, welts or nettle rash – is a raised, itchy rash. It may appear...
As part of the collaboration, people will be able to access "NHS-verified health information in seconds" via internet giant Amazon's voice-activated...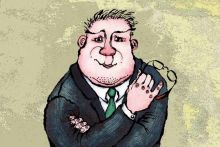 It's becoming a strange summer, with unremittingly sunny weather and uncharacteristic English sporting success. But of course some things never...
The delivery giant announced yesterday (June 28) that it had agreed to acquire PillPack, a US online pharmacy business licensed to deliver pre-sorted...
"Pharmacies have ignored the digital era for too long. It's time to embrace it." This was the bold claim made by Well in April 2017, when the...
Amazon's virtual assistant Alexa can do many things, including laughing randomly, which is sure to freak people out. Each week, the company sends out...
SIGN UP FOR
OUR NEWSLETTERS
C+D

Daily Bulletin

• C+D

CPD Bulletin

• C+D

Saturday Review

• C+D

Careers Bulletin

• C+D

Briefing Newsletter