aptuk
Earlier this year, C+D revealed the effect the COVID-19 pandemic has had on contractors, locums and pharmacists' physical and mental health....
The Black Lives Matter movement in 2020 made institutions around the world question what they need to do to tackle racism. Part of the UK government'...
The COVID-19 pandemic has been a real eye-opener to inequalities globally and within UK pharmacy. On March 10, NHS England and NHS Improvement (NHSE...
The joint initiative, which launched today (March 10), aims to "to develop and embed inclusive pharmacy professional practice into everyday care for...
Mr Ridge thanked pharmacy technicians for "their incredible contribution to and support for excellent patient care throughout the COVID-19 pandemic...
Following changes to the Human Medicines Regulations 2012, which came into force today (October 16), pharmacists and other healthcare professionals...
Speaking to journalist Robert Peston earlier this week (July 15), health secretary Matt Hancock said he is "expanding who can legally vaccinate to...
From April, GP practices will be refunded the costs of employing a pharmacy technician as part of the Additional Roles Reimbursement Scheme (ARRS),...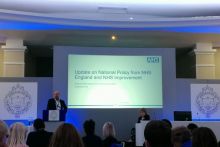 Although there is currently no funding allocated to recruit pharmacy technicians to PCNs – groups of local GP practices covering an average of 50,000...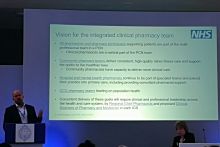 While there are already "clinical" pharmacists working in primary care networks (PCNs) – groups of local GP practices covering an average of 50,000...
Pages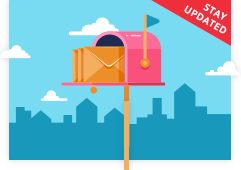 SIGN UP FOR OUR
E-NEWSLETTERS
• C+D Daily • C+D CPD
• C+D Review • C+D Careers
• C+D Alerts • C+D Advertising