Brexit
In response to a freedom of information (FOI) request by C+D last month, Northern Ireland's Health and Social Care Board (HSCB) said it was aware of...
During a virtual meeting with LPCs last week (November 17), the Pharmaceutical Services Negotiating Committee (PSNC) polled the 120 delegates,...
Following a meeting of the Ireland/Northern Ireland Specialised Committee last week (November 5), the Cabinet Office announced it has agreed with the...
In a letter to Cabinet Office minister Michael Gove last week (October 27), National Pharmacy Association (NPA) chair Andrew Lane said the Brexit...
The Royal Pharmaceutical Society (RPS) is "concerned" that removal of EU anti-counterfeit drugs legislation known as the Falsified Medicines...
This is attributed both to the "impact of COVID-19 on supplies" and to the fact that the UK government has "only just" written to pharmaceutical...
In a letter sent on Monday (August 3) the government asked that manufacturers and wholesalers of medicines "put in place flexible mitigation and...
Pharmacists are among the health professionals who will be able to apply for the health and care visa from August, home secretary Priti Patel and...
The year 2020 will see continued pressures on the UK's medicines supply chain – they have become the 'new normal'. The immediate no-deal Brexit...
In August 2017 my wife and I emigrated to Ottawa in Ontario, Canada. We were driven out by the pharmacy funding cuts, constant changes in education...
Pages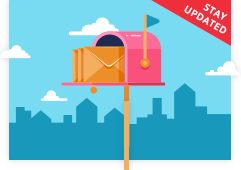 SIGN UP FOR OUR
E-NEWSLETTERS
• C+D Daily • C+D CPD
• C+D Review • C+D Careers
• C+D Alerts • C+D Advertising