You are here
british lung foundation
From this module you will learn: Who is commonly affected by chronic obstructive pulmonary disease (COPD) Risk factors for the development of COPD...
Demonstrating inhaler technique is an important part of many consultations, such as medicines use reviews, the new medicine service and the chronic...
Chronic obstructive pulmonary disease (COPD) affects nearly three million people in the UK, according to the NHS, but only 1.2m of these have been...
From this pharmacy CPD module on cystic fibrosis you will learn: What cystic fibrosis is and its genetic cause The various tests involved in its...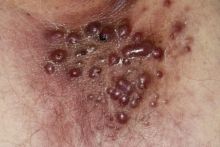 Next Tuesday (May 2) is World Asthma Day – an annual event that aims to improve asthma awareness and care around the globe. As pharmacists, you have...
From this module you will learn: The patients who are most likely to be affected by lung and prostate cancer The potential causes of these cancers...
Independent contractors should join forces with health charities to increase public awareness of pharmacy, patient group National Voices has said...
A pharmacy-led lung health campaign picked up symptoms of respiratory disease in more than 3,000 patients, an evaluation has shown. Nearly 600...
More than 700 pharmacies will be offering patients advice on how to exercise their lungs as part of a Wales-wide campaign to promote respiratory...
SIGN UP FOR
OUR NEWSLETTERS
C+D

Daily Bulletin

• C+D

CPD Bulletin

• C+D

Saturday Review

• C+D

Careers Bulletin

• C+D

Briefing Newsletter