You are here
C+D awards
Olutayo Arikawe, superintendent pharmacist at Priory Community Pharmacy in Dudley in the West Midlands, told C+D yesterday (January 25) that she was...
The C+D Awards were this year held as an online ceremony for the first time in the event's 13-year history, for safety reasons in light of the COVID-...
As the frontline of primary care when so many other services were closed or more difficult for patients to access, the COVID-19 pandemic placed...
In light of the ongoing COVID-19 pandemic and the need to help prevent the spread of the virus and keep guests safe, C+D has made the decision to...
For the third year running, the C+D Above and Beyond Award, sponsored by Accord, gives readers a chance to vote for their winner themselves,...
The C+D Awards annually celebrate the best within community pharmacy, honouring achievements and celebrating accomplishments by teams, businesses and...
The 14 C+D Awards categories include the brand-new Business Innovation Award, Primary Care Partnership Award, and Public Health Champion of the Year...
Entries for all 14 C+D Awards categories – including the new Locum of the Year Award – open today. C+D editor James Waldron said: "Locums are the...
This unique C+D Award – created especially for 2018 – is a chance to celebrate the individual stories of pharmacists and pharmacy staff going 'above...
The first thing that strikes you when you approach the Health Dispensary in Neath, Wales is the C+D Award-winner branding proudly displayed in the...
Pages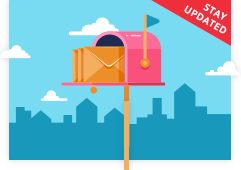 SIGN UP FOR OUR
E-NEWSLETTERS
• C+D Daily • C+D CPD
• C+D Review • C+D Careers
• C+D Alerts • C+D Advertising