Cegedim
It was 11:45am on Tuesday, February 28. My staff were labeling prescriptions and serving patients. It was time to enter receipt of controlled drugs...
C+D readers reported a morning of anxiety yesterday as difficulties downloading electronic prescriptions were compounded because it was the last day...
Cegedim Rx told C+D it had been alerted to "a potential issue with customer ability to connect to the internet and the electronic prescription...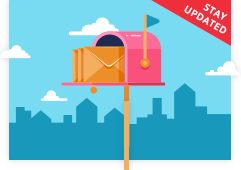 SIGN UP FOR OUR
E-NEWSLETTERS
• C+D Daily • C+D CPD
• C+D Review • C+D Careers
• C+D Alerts • C+D Advertising