charity
Starting at 11am on Friday (July 2), NPA staff simultaneously set off around Cardiff and St Albans, walking to as many of its member pharmacies as...
If you were walking along a country lane in Chippenham late one night back in November, you may have seen a figure clutching at a pack of toilet roll...
Sikh charity NishkamSWAT and London-based charity The Connection at St Martin's jointly launched a vaccination initiative for the homeless, in...
Sana Masood, who worked at Neil's Pharmacy in Prescot, died on April 1 this year, aged 30. The Liverpool John Moores pharmacy graduate is survived by...
One year ago, as COVID-19 swept the UK, healthcare organisations were desperate for personal protective equipment (PPE). Face masks, aprons and...
Vantage Chemist, a family-owned pharmacy based in Coventry, announced the initiative on its Facebook page earlier this week (Monday 26). "With the...
The annual campaign, which launched in 2016 and has this year been rebranded from GoGreen to TEAMGreen, will run from World Pharmacists Day on...
Paydens has taken part in "everything from bake sales to sponsored runs" to raise money for the charity's support services for patients and for...
The number of enquiries made to Pharmacist Support increased by 35% to 1,099 in 2016, with growth expected to continue this year, the independent...
The Commonwealth Pharmacist Association's (CPA) PharmAid scheme redistributes outdated copies of the BNF to health professionals, including...
Pages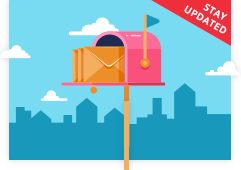 SIGN UP FOR OUR
E-NEWSLETTERS
• C+D Daily • C+D CPD
• C+D Review • C+D Careers
• C+D Alerts • C+D Advertising