cumbria
Sixteen pharmacies across Cumbria have already delivered 30 free finger-prick HIV tests, with four more pharmacies looking to join the pilot after...
EXCLUSIVE Labour leader Jeremy Corbyn has praised a Cumbria pharmacy for fighting through floodwaters to serve patients during a recent storm....
Pharmacies in Cockermouth, Cumbria struggled through a "manic" weekend to serve locals forced from their homes by Storm Desmond, C+D has learned....
An MP has vowed to continue to investigate claims by a Cumbria pharmacy that its bid for a contract at a local hospital was sidelined in favour of...
Pharmacy Voice has developed an online toolkit to help pharmacists build links with local commissioners in the "brave new world", it has announced...
Pharmacists were preparing to strengthen their ties with GPs as the first wave of clinical commissioning groups (CCGs) was authorised this week....
Earlier this week the NHS reforms were finally passed, spelling big changes for England's health service. Unfortunately this isn't the only problem...
Finally a scandinavian study has revealed that oral contraceptives do alleviate period pain for some women, the BBC reports. Scientists have...
A Boots store in Ulverston, Cumbria has been burgled, with 250 diazepam tablets stolen in the raid, police have reported. Offenders smashed a...
A Cumbria pharmacy has overcome a water shortage and power cut to keep patients supplied during the cold snap. Rowlands pharmacy in Millom had to...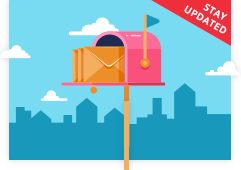 SIGN UP FOR OUR
E-NEWSLETTERS
• C+D Daily • C+D CPD
• C+D Review • C+D Careers
• C+D Alerts • C+D Advertising