Electronic Repeat Dispensing
You are here
electronic repeat dispensing
"Clincially suitable patients", including those who have already had medication dispensed via the electronic prescription service, will temporarily...
The global 'ransomware' attack which began last Friday (May 12) resulted in patients being diverted away from hospitals, operations cancelled, and...
When the NHS introduced an electronic repeat dispensing (eRD) service for primary care in England back in 2009, it hoped to streamline management of...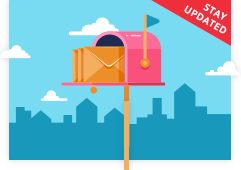 SIGN UP FOR OUR
E-NEWSLETTERS
• C+D Daily • C+D CPD
• C+D Review • C+D Careers
• C+D Alerts • C+D Advertising