flu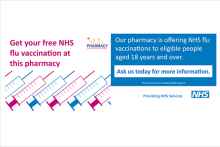 The commissioner told C+D that it was made aware of an issue with its IT platform – designed to allow pharmacies to electronically collect patient...
The Pharmaceutical Services Negotiating Committee (PSNC) has today (August 30) published the pharmaceutical services directions – the documents that...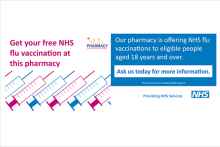 NHS England revealed the service specification and patient group direction (PGD) yesterday (August 23), but PSNC warned that this is not the green...
All the talk about turf wars between pharmacists and GPs is quite funny really. It's referred to so often that it's assumed to be true. But I'm not...
C+D paid Antonio Monachello, superintendent at Charing Practice in Ashford, Kent, a visit this week (August 11). His pharmacy carried out more flu...
NHS England faced criticism from C+D readers last flu season after publishing the documents two weeks after the scheduled launch date. Readers...
Community pharmacies in England delivered more than 595,000 vaccinations as part of the first national pharmacy flu service, according to NHS...
A "significant reduction" in the proportion of at-risk patients vaccinated for flu last year has led NHS England to set a specific uptake target....
Following NHS England's announcement that the national pharmacy flu vaccination programme has been recommissioned for 2016-17, three pharmacists...
The pharmacy flu service should not be recommissioned for a third year if it does not produce "conclusive evidence" that it increases vaccine uptake...
Pages
SIGN UP FOR
OUR NEWSLETTERS
C+D

Daily Bulletin

• C+D

CPD Bulletin

• C+D

Saturday Review

• C+D

Careers Bulletin

• C+D

Briefing Newsletter