You are here
gphc code of ethics
"It's not just [when providing] emergency hormonal contraception" that pharmacists can encounter conflicts with their own values, chief executive...
The one-page document entitled 'Demonstrating professionalism online' explains that "pharmacy professionals have the same responsibilities and...
The General Pharmaceutical Council's (GPhC) standards of conduct, ethics and performance set out a list of criteria that pharmacists and technicians...
The General Pharmaceutical Council (GPhC) has called for pharmacists to "speak up" and challenge poor practice, in its proposed changes to the ...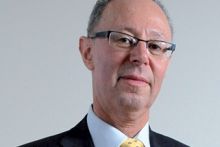 When the Pharmacy Order 2010 created the General Pharmaceutical Council (GPhC), it gave the regulator a legal duty to protect members of the public...
What is the difference between right and wrong? It's not an easy question to answer, and the response will depend on your ethical code. As a...
British women have more control over their bodies than ever before. Just over 50 years ago, hormonal contraception was virtually non-existent. The...
Two pharmacists struck off the professional register, two suspended, two waiting to hear their fate and one suffering the "lasting damage" of being...
While speaking to a patient about his epilepsy, you discover that he does not plan to tell the Driving and Vehicle Licensing Authority (DVLA)...
A Scottish court's decision to overturn a ruling by the General Pharmaceutical Council (GPhC) to strike off a pharmacist could affect how...
Pages
SIGN UP FOR
OUR NEWSLETTERS
C+D

Daily Bulletin

• C+D

CPD Bulletin

• C+D

Saturday Review

• C+D

Careers Bulletin

• C+D

Briefing Newsletter