You are here
greater manchester
According to some local pharmaceutical committee (LPC) representatives, some GPs have been urging patients to receive their COVID-19 vaccination at...
Mr Ahmed (pictured below) – superintendent pharmacist at online business Your UK Pharmacy – said he gathered "bandages and ibuprofen" from his ...
A robber carrying two bricks smashed a glass panel and stole controlled drugs in a raid on a Manchester pharmacy, police have said. The woman "posed...
Trafford Council director of public health Abdul Razzaq gives his advice on how to build relationships with local commissioners       More...
Exclusive The devolution of health spending to Greater Manchester is a "great opportunity" to get more pharmacy services commissioned, a local...
Medicine supply problems and out-of-date email lists have prevented some London pharmacies from delivering a commissioned flu vaccine service, C+D...
Pharmacists in Manchester are getting ready to help schoolchildren with asthma perfect their inhaler technique, in a scheme they believe to be one...
A third of pharmacists in Greater Manchester have signed up to provide flu vaccinations this winter in the biggest public health contract won by...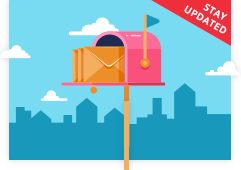 SIGN UP FOR OUR
E-NEWSLETTERS
• C+D Daily • C+D CPD
• C+D Review • C+D Careers
• C+D Alerts • C+D Advertising