You are here
medicine use reviews
Levothyroxine is used in the treatment of a range of thyroid disorders. As these disorders increase cardiovascular risk, patients on levothyroxine...
Next Tuesday (May 2) is World Asthma Day – an annual event that aims to improve asthma awareness and care around the globe. As pharmacists, you have...
EXCLUSIVE Almost half of pharmacy professionals feel there is no way to reduce inappropriate MURs other than to scrap the service, a C+D poll has...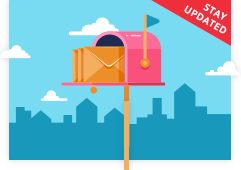 SIGN UP FOR OUR
E-NEWSLETTERS
• C+D Daily • C+D CPD
• C+D Review • C+D Careers
• C+D Alerts • C+D Advertising