nhs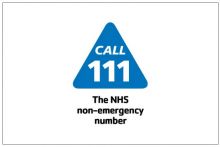 A total of £3,043,823.51 was paid to the 10,629 pharmacies that were registered to deliver the Community Pharmacist Consultation Service (CPCS) as of...
Pharmacists will vaccinate people living or working in these settings in "a single visit, to increase uptake rates and offer further protection to...
The Pharmaceutical Services Negotiating Committee (PSNC) has asked Public Health England (PHE) for "clear" guidance on the "appropriate" personal...
The volunteer-based scheme uses Pro Delivery Manager (PDM) software to "allocate deliveries to volunteer drivers where people do not have family,...
NHS England is determined to give pharmacies "more notice" on bank holiday openings in May than it did for the Easter holidays, Ed Waller, director...
The flag enables community pharmacy teams using the summary care record application (SCRa) to see which patients are on the shielded patient list,...
The payment, which was agreed by NHS England and the Pharmaceutical Services Negotiating Committee (PSNC), "will be £250 per hour, so £750 for the...
Thousands of "specially trained volunteers" will offer NHS staff – including pharmacy teams – psychological support over the phone or via text from...
An NHS England and NHS Improvement bulletin to primary care providers sent last week, (March 28), said that those experiencing problems getting a...
Frontline NHS staff across the UK will be the first wave to be tested for COVID-19 under a new testing programme, the Department of Health and Social...
Pages
SIGN UP FOR
OUR NEWSLETTERS
C+D

Daily Bulletin

• C+D

CPD Bulletin

• C+D

Saturday Review

• C+D

Careers Bulletin

• C+D

Briefing Newsletter