Nicotine Replacement Therapy
You are here
nicotine replacement therapy
The lozenges – now available in packs of 204 – can be purchased in nicotine strengths of 1mg or 2mg across "icemint", mint, fruit, and liquorice...
Nicotinell will feature the Stoptober logo on its patch, lozenge and gum products and host Stoptober-themed digital banners on its Facebook account,...
From this pharmacy CPD module on smoking cessation you will learn: How smoking affects the body The barriers that stop patients from quitting...
This month sees the return of Stoptober. The message of the NHS's annual smoking cessation campaign typically takes a similar form: refrain from...
*/ To modern sensibilities, it seems bizarre that patients could once pick up a packet of cigarettes with their prescription. Yet this was a...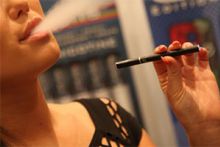 Smokers are 60 per cent more likely to quit if they use e-cigarettes, research has revealed. A survey of nearly 6,000 smokers between 2009 and...
Boots based its decision to stock e-cigarettes on public demand and trust in the Puritane brand, it has told C+D. The multiple said it had "...
The Royal Pharmaceutical Society (RPS) has called on all pharmacies to shun e-cigarettes and to treat them in the same way "as any other form of...
Electronic cigarettes are similarly effective to nicotine patches in helping smokers quit and have potential to improve the population's health,...
Regulators should "hold their fire" on licensing e-cigarettes because it could cause the death of millions of smokiers, preventative health experts...
Pages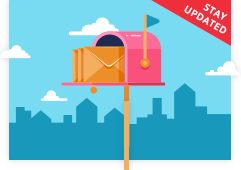 SIGN UP FOR OUR
E-NEWSLETTERS
• C+D Daily • C+D CPD
• C+D Review • C+D Careers
• C+D Alerts • C+D Advertising