You are here
pain relief
The amount earmarked is the "highest brand investment for Solpadeine in four years", Perrigo said. The campaign will include digital advertising,...
The non-medicated patch provides up to eight hours of low-level heat, which targets pain in the back and muscles, GSK said. It works by "increasing...
The NHS is no stranger to tightening its belt. Now there is yet another call to 'trim the fat' by curtailing the prescribing of drugs that are "of...
From this module you will learn: The statistics relating to medicines use in children General principles to apply when unlicensed or off-label...
Dr Ishaq Abu-Arafeh, who is also president of the Scottish Paediatric Society, dispels some of the myths around treating and medicating children with...
Dysmenorrhoea describes painful menstruation. It can either be primary – coming from the menstrual pain – or secondary, caused by a different...
Over ten million people in the UK get headaches on a regular basis. Typically, using a simple analgesic alongside rest and keeping adequately...
A fifth of adults who no longer exercise stopped because of an injury, a survey by Thornton & Ross has revealed. The manufacturer, which...
Neil, 29, comes into the pharmacy and asks to speak to the pharmacist about his headaches. He has been suffering from headaches behind his right eye...
Thornton & Ross has teamed up with sporting association England Netball to promote its Movelat pain relief range. As part of the ongoing...
Pages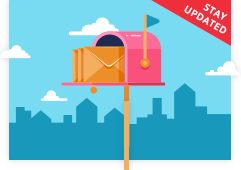 SIGN UP FOR OUR
E-NEWSLETTERS
• C+D Daily • C+D CPD
• C+D Review • C+D Careers
• C+D Alerts • C+D Advertising