You are here
pharmacy degree
A level 7 apprenticeship, equivalent to a master's degree, where pharmacists would train as apprentices on placements hosted by pharmacy companies,...
The new standards, which cover the five years of education and training, "incorporate the aim of people being independent prescribers at the point of...
An initial apprenticeship proposal was "abandoned" in May, as employers failed to consider "rank and file pharmacists'" voices until a final...
The General Pharmaceutical Council (GPhC) consultation on "standards for the initial education and training of pharmacists" – which ran from January-...
"Boots, Lloydspharmacy, supermarkets – it's all the same. You will just be stacking shelves with medicine." I was told this by a long-term friend (...
November brought news that the University of Sussex was consulting on proposals to stop admitting students to its MPharm programme from 2019. The...
The consultation – announced on October 10 – questions the viability of the course, as "the demand to study pharmacy at the University of Sussex has...
Community pharmacy in Scotland has a record of pushing through schemes designed to get the most out of its pharmacists. So NHS Education Scotland's (...
Your experience of studying pharmacy has a huge impact on your performance in the registration exam and your career. This is why the talk of changing...
Earlier this month, C+D blogger Mihil Patel argued that the question of increasing emphasis on practice in the pharmacy degree should be put to bed....
Pages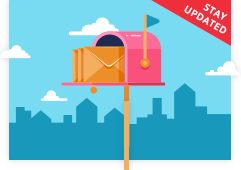 SIGN UP FOR OUR
E-NEWSLETTERS
• C+D Daily • C+D CPD
• C+D Review • C+D Careers
• C+D Alerts • C+D Advertising