You are here
practical approach
Forty-two-year-old Bradley Stuart comes into your pharmacy one afternoon to pick up his epilepsy medication. Mr Stuart is a regular customer and his...
Amanda, a young mother with an eight-month-old baby, seems concerned as she comes into your pharmacy. "I just put my son to bed and his forehead was...
Sarah comes into the pharmacy after seeing a news alert about the medication her mother takes for her stomach ulcers. "I saw something on the news...
Mrs Fisher, a busy mum with three young children, is a regular customer. She looks tired and stressed when she comes into the pharmacy and asks to...
James is a 16-year-old teenager who has mild acne on his face and back. He comes into your pharmacy looking for some advice. "Can you recommend...
Gail Hardy is at the pharmacy counter, looking decidedly tired and peaky. "I haven't really told anyone yet, but I've just found out I'm pregnant...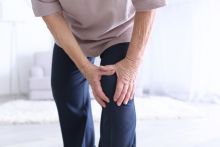 Mrs Coyle, an elderly lady, suffers from osteoarthritis in her knees. "I have been using this Zacin cream for years," she tells you. "It works OK,...
Sarah, 17, is in the pharmacy searching through the makeup counter, looking confused and upset. The dispensary is quiet, so you go over to see if she...
Mrs Carlisle, 59, who lives just across the street, comes into the pharmacy to ask for your advice about her husband. "Peter's been out gardening...
Alice Marsh, a 17-year-old college student, comes to the pharmacy counter to collect her prescription for Roaccutane (isotretinoin) capsules. This is...
Pages
SIGN UP FOR
OUR NEWSLETTERS
C+D

Daily Bulletin

• C+D

CPD Bulletin

• C+D

Saturday Review

• C+D

Careers Bulletin

• C+D

Briefing Newsletter