Pre Registration Pharmacist
You are here
pre registration pharmacist
Going to university equips you with the clinical knowledge required to complete your MPharm degree. However, it does not equip you with leadership...
NHS England has already recruited more than 1,100 pharmacists to GP practices under the scheme, which it launched in 2015. The trainees will be...
As any pharmacist worth their stripes will tell you, the pre-reg year is tough. Juggling working in a pharmacy, studying for the registration exam...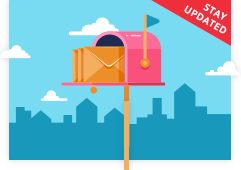 SIGN UP FOR OUR
E-NEWSLETTERS
• C+D Daily • C+D CPD
• C+D Review • C+D Careers
• C+D Alerts • C+D Advertising