You are here
professional
The General Pharmaceutical Council's (GPhC) new standards for pharmacy professionals – which came into force last week (May 12) – could be used "as...
The PDA challenged the GPhC's proposals for new standards for pharmacy professionals in the High Court in Birmingham on March 23 (see below). In a...
The PDA has taken issue with a line in the standards – due to come into effect "later this year" – which state that they "need to be met [by...
Working in the pharmacy this winter has been a tough experience. I've felt like I'm re-enacting a scene from a Dickensian novel, hoping more coal...
1. It's 8am on a Monday morning. How do you begin your working day?   A) 8am? Pffft. You've already been in the pharmacy for hours making the final...
It has been five years since the Royal Pharmaceutical Society (RPS) ceased to be a regulator and took on the sole role of professional body. In that...
I developed a liking for the paintings of Edward Hopper while living in Manhattan. Seduced by the charisma and colourful love life of Carrie...
The familiar drill of your alarm clock wakes you from a peaceful sleep. It's time for another day in pharmacy – how do you feel? Ready for the day...
In the third of our series on fitness-to-practise learnings, solicitor Ravi Gupta explains why a pharmacist filmed selling antibiotics over the...
A pharmacist with 53 years' experience has been struck off the professional register for posing as a pharmacy inspector in a "moment of...
Pages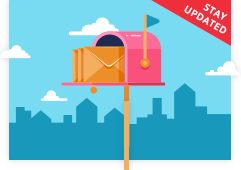 SIGN UP FOR OUR
E-NEWSLETTERS
• C+D Daily • C+D CPD
• C+D Review • C+D Careers
• C+D Alerts • C+D Advertising