You are here
steve jeffers
The chain – which is concentrated in the north of England – almost doubled in size last year, expanding from 11 to 21 pharmacies. Mr Jeffers is...
The acquisition of the two Chester pharmacies – which were previously owned by W S Young Ltd – brings the number of Hub branches up to 21, the group...
In what is believed to be the pharmacy minister's first round of visits to local pharmacies since taking on the portfolio from Alistair Burt in July...
The Hub pharmacy has added a further six branches from the Halifax area to its portfolio. The acquisition of the six pharmacies, previously owned by...
EXCLUSIVE The former owners of the MedicX pharmacy chain want to double their portfolio of branches by the end of the year, C+D has learned. Hub...
EXCLUSIVE The former owners of the MedicX Pharmacy chain plan to quadruple their remaining portfolio of rebranded branches over the next 10 years, C...
Independent chain MedicX turned around its newly acquired high-street business – CEO Steve Jeffers (pictured right) explains how you can follow in...
When it comes to the financial health of community pharmacy, this year has been an undeniably low point. While NHS funding is being...
The removal of the 100-hour exemption has failed to stem the tide of GP interest in opening surgery pharmacies. Despite industry experts...
It's a sunny day at MedicX Pharmacy's newly opened branch in Thingwall, Merseyside, and CEO Steve Jeffers is feeling equally bright about the...
Pages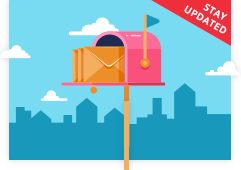 SIGN UP FOR OUR
E-NEWSLETTERS
• C+D Daily • C+D CPD
• C+D Review • C+D Careers
• C+D Alerts • C+D Advertising