You are here
student numbers
November brought news that the University of Sussex was consulting on proposals to stop admitting students to its MPharm programme from 2019. The...
The C+D team had an extra member this week, as recently graduated pre-reg Shamimah joined us in the office. I couldn't resist the opportunity to quiz...
EXCLUSIVE Calls for a cap on the number of pharmacy students are "a step too far", according to the General Pharmaceutical Council (GPhC). Almost...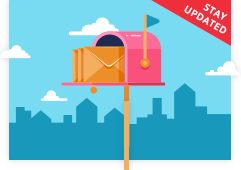 SIGN UP FOR OUR
E-NEWSLETTERS
• C+D Daily • C+D CPD
• C+D Review • C+D Careers
• C+D Alerts • C+D Advertising