You are here
vaccination site
Speaking to the Cambridge Union virtually last night (April 27), Mr Zahawi outlined the rollout of the COVID-19 vaccination programme in the UK,...
Contractors interested in joining the service, who have not yet submitted an "expression of interest", are invited to do so before midnight on Sunday...
In a letter to pharmacy-led and primary care network (PCN) sites on Wednesday (February 24), NHS England and NHS Improvement (NHSE&I) said there...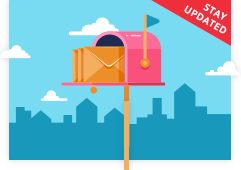 SIGN UP FOR OUR
E-NEWSLETTERS
• C+D Daily • C+D CPD
• C+D Review • C+D Careers
• C+D Alerts • C+D Advertising