violence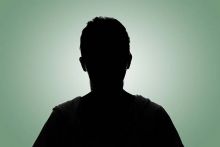 The patient was here when we opened the doors at 8.30am. It was a Saturday in the summer, a pleasant morning. He'd been coming in for two weeks for...
In the UK, we seem to easily fall into the trap of stigmatising mental health conditions, automatically assuming that if someone has a mental health...
Using freedom-of-information requests to every police authority in the UK, C+D's exclusive investigation – published today (August 15) – has not only...
SIGN UP FOR
OUR NEWSLETTERS
C+D

Daily Bulletin

• C+D

CPD Bulletin

• C+D

Saturday Review

• C+D

Careers Bulletin

• C+D

Briefing Newsletter