The manufacturer said it supported the event – organised by C+D and charity Pharmacist Support, with the backing of all-party pharmacy group chair Sir Kevin Barron MP – in the Houses of Parliament on September 9 to highlight the growing financial and workload pressures affecting the profession, as well as the impact this is having on pharmacists' wellbeing.
Teva cited the "worrying trend" identified in C+D's Salary Survey 2018, which revealed that stress levels among UK pharmacists had risen six percentage points over the previous years. Stress-related problems affecting readers included: trouble sleeping, cited by 43% of pharmacists; depression (27%); drinking more than usual (11%); and suicidal thoughts (6%).
C+D's document of these findings – which you can download – was presented by the Royal Pharmaceutical Society's Sandra Gidley to NHS England's chief pharmaceutical officer Keith Ridge in January.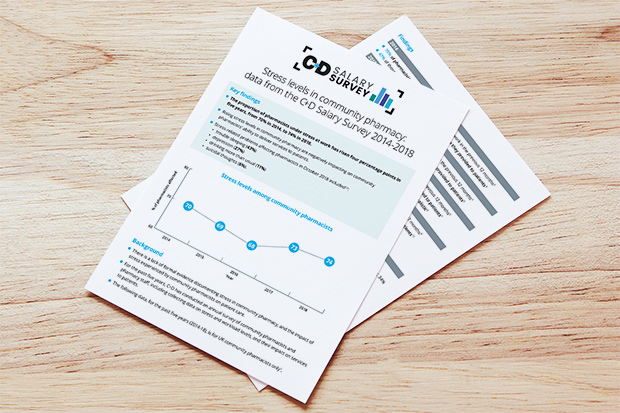 Commenting on the upcoming event and C+D's findings, Teva UK and Ireland general manager Kim Innes pointed out that "pharmacists are at the heart of many communities across the UK".
"They play a central role in improving the wellbeing of patients and delivering public health services, and it is important that as a healthcare community we do more to offer pharmacists the support they need," she added.
"As a company we will be exploring how we can further develop tools and initiatives that can be used by pharmacists to support the important work they do for patients across the UK every day."
C+D editor James Waldron said: "It's been inspiring to see the groundswell of support for the parliamentary event from both grassroots pharmacists and the UK's pharmacy bodies.
"The fact that Teva UK has also recognised that rising stress levels among pharmacy teams is an issue that must be addressed is another positive sign that the wider healthcare network is starting to take this problem seriously."
Pharmacist Support has been conducting its own survey of the pressures affecting pharmacists and will be sharing its key findings with MPs at the parliamentary event. The charity will also ask MPs to pledge support for local pharmacists during its #GoGreen campaign, which it will launch on September 25.