Staying one step ahead in your career as a female pharmacist
Dr Christine Heading looks across Europe to identify how female pharmacists can progress, and why they are paid less than men in the UK
At the end of September a strong contingent from the UK, mostly members of the National Association of Women Pharmacists (NAWP), attended a meeting in Vienna of women pharmacists from all over Europe.
These meetings happen every two years and focus on aspects of pharmacy of particular interest to female pharmacists. This year, the focus was personal career development. The hope is that attendees come away with both general and specific messages that resonate with them. Below are my thoughts...
Satisfying aspirations
What I think all attendees experienced was a refreshing acknowledgment of what underlies the profession, regardless of the regulatory and healthcare environment in individual countries. Hearing about different strategies and roles used elsewhere to achieve the same pharmaceutical outcomes was fascinating. On the one hand, it let us see our own work in a different context, and on the other, it can show us new ways of satisfying our individual aspirations as pharmacists.
For example, what country do you want to work in? Although the options for working outside your own country were illustrated using an example of specialist accreditations for hospital pharmacists, the message was universal and applies across Europe, not just the European Union. You may not have to restrict your ambition to your own narrow domain.
And then there was the question of the different sectors within the pharmacy profession. Is this classification sometimes too restricting when you're trying to develop your own area of interest? For example, for pharmacists interested in regulatory affairs, there are multiple roles in all sectors, linked to product regulation, inspection, and product licensing. The learning was that previous frontline experience in any sector can be invaluable.
How do female pharmacists fare in other countries?
Thinking about specific gender-related career issues, I found hearing about the situation in Austria fascinating. Eighty per cent of community pharmacists in the country are female, and of those women, 81% work part-time. Following a discrimination court ruling in 1996, the career and salary structure of community pharmacists was changed to remove barriers that I think, in the UK, probably contribute to the gender salary gap reported by C+D.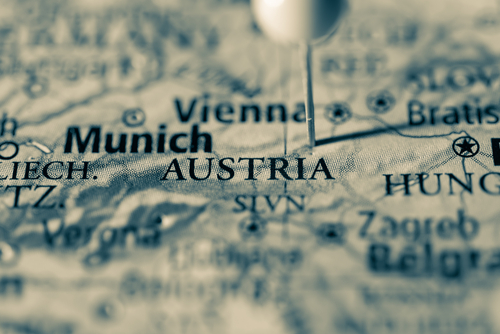 The special features in Austria's arrangement include the payment of nationally negotiated salaries via a system called the Austrian Salary Fund, with part-time work paid strictly pro-rata. Increments are paid according to years of practice, regardless of whether these are full or part-time.
I doubt the system could realistically be imported to the UK, but there are concepts that could. Austria deliberately created a pay framework that would help prevent a gender pay gap within pharmacy – showing that the issue is a legitimate part of professional workforce discussion.
GP pharmacist recruitment policy is "odd"
Sadly, one aspect of UK pharmacy discussed at the meeting brought a nasty surprise. Although NHS England has agreed funding for 1,500 full-time pharmacists to work in GP surgeries by 2021, it seems these pharmacists must all work full-time, with job sharing not permitted. There will be reasons for this refusal to allow part-time work, but then there always are.
With such a high proportion of GPs and practice nurses working part-time, I think it really is very odd, and contrary to the general direction of travel.
For me, the key take-away message was that being alive to as many options and threats as possible is desirable at every stage of your professional career, if you want it to be constructive and satisfying.
Dr Christine Heading is an academic pharmacist, an associate lecturer with the Open University, and an executive committee member of the National Association of Women Pharmacists