'Why the Sigma conference spurred me to contact my MP about pharmacy'
C+D news editor Grace Lewis returned from the Sigma conference spurred into action by a call for community pharmacists to "get on the pitch"
At numerous times during my two years with C+D I have been told: "Now is the time for the sector to change." This year's Sigma Pharmaceuticals' conference in Borneo was the first I attended, but according to Pharmacists' Defence Association director of public affairs Claire Ward, change has been dominant theme of at least the last 10 of these annual events.
So why isn't community pharmacy in a better position? And what prompted Ms Ward's passionate cry this year for the sector to "get on the pitch", and "start to be part of the team to score the goals"?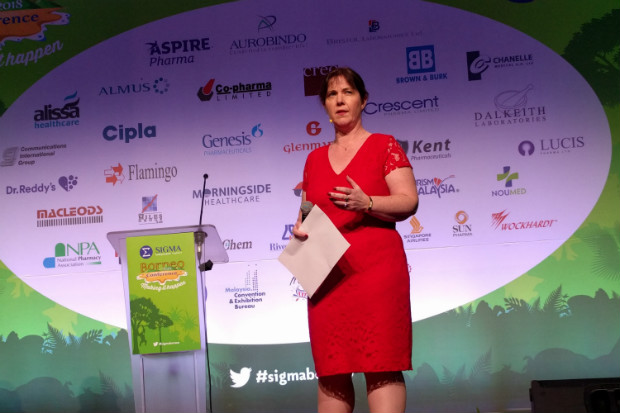 Across the three-day conference, the speakers discussed the unprecedented financial pressure contractors in England have faced since the funding cuts hit. Labour MP and all-party pharmacy group (APPG) chair Kevin Barron branded the government's decision to "decimate" community pharmacy funding "ridiculous", and delegates also discussed the current generics supply and pricing issues plaguing the sector.
So, kudos to independent pharmacies in England that actually increased their market share in 2017, despite all the obstacles.
However, I also heard presentations that showed independents are trailing behind their competitors when it comes to both medicines use reviews (MURs) and the new medicine service (NMS), and that "just 55% of independents are offering flu vaccinations". The national flu service is English pharmacy's supposed success story, and yet the story from the conference was that the whole sector isn't living up to its full potential – at least according to these figures.
Of course there are pockets of excellence across the UK. This was evident from the pharmacy champions who shared their experiences at the Sigma conference, and the countless entries we have just received for the 2018 C+D Awards.
We shouldn't have to send patients to Bristol to receive a smoking cessation consultation, Cumbria to get the flu jab, or London to undergo an atrial fibrillation screening. But with patchy provision – and the implication of patchy contractor engagement – across the UK, this could soon become reality.
Ignoring the signs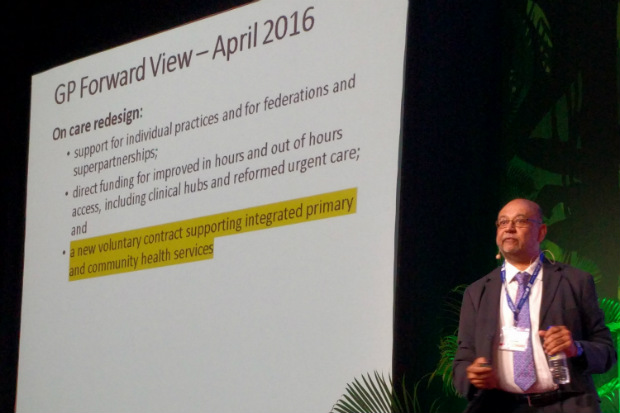 The trend of local decommissioning of pharmacy services in recent years, and various pharmacy reviews that have been commissioned then ignored, hasn't helped contractors to "get on the pitch".
However, North East London local pharmaceutical committee chair Hemant Patel (pictured above) wasn't pulling any punches when he proclaimed that pharmacy hasn't helped itself by ignoring policy changes from the government and NHS England over the last 10 years, and failing to shift to meet government and commissioner priorities.
Mr Patel checked the history of recent health service changes: from the 2012 Health and Social Care Act, which called for more "innovative services"; to the 2014 NHS Five Year Forward View, which advocated "more engaged relationships with patients, carers and citizens"; right up to the present day, as the Department of Health adds social care to health secretary Jeremy Hunt's portfolio.
The direction of travel is "abundantly clear" according to Mr Patel, as healthcare will be divided into 44 localised health systems, each delivering care differently. And yet – to continue the sporting analogy – community pharmacy has failed to grasp this and gain possession in the healthcare landscape.
So what were the speakers' suggestions?
Everyone should get involved with new healthcare pathways, including accountable care organisations and sustainability and transformation plans; engage with their local commissioners, MPs, councillors and local charities; up-the-ante on MURs, NMS and flu jabs, and most importantly: "Don't stand on the sidelines and shout at people who are trying to do something," Ms Ward stressed.
Playing my part
Admittedly I'm not a pharmacist, but I am an extremely interested party, who is privileged to hear about the amazing work pharmacy teams are doing across the UK every day. And, more importantly, I'm a patient concerned about pharmacy's future – if it continues to be relegated to the substitutes' bench.
So in an effort to play my part and get on the proverbial pitch, I have contacted my local MP – Liberal Democrat Ed Davey – to highlight to him the fantastic work my local pharmacies do, and encourage him to pay them a visit to see their stellar work in action.
Grace Lewis is news editor of C+D. Email her at [email protected] or contact her on Twitter at @CandDGrace.