GP: Rethink the massive insult of the 'retail pharmacist' term
NHS England must replace its 'clinical' and 'retail' pharmacist terminology when differentiating between those with additional training, says GP Toni Hazell
"I've made you an appointment at 3.20 this afternoon – you're seeing the locum."
The surgery receptionist who, a few years ago, said this to a patient in my earshot probably didn't expect me to look up from my paperwork to address her communication skills. I gently pointed out that a patient who is told they are seeing "the locum" GP already has a more negative view of that doctor's skills than the patient who is told they are seeing "Dr Jones, a new doctor who is working with us today". Words are important, we should be careful how we use them.
I was reminded of this episode when I read about the debate over the term 'clinical pharmacist'. The NHS England website describes them as "highly qualified experts in medicines [who] can help people in a range of ways". It includes in this group those GP pharmacists with extra qualifications who have a patient-facing role; for example, carrying out medication reviews, reviewing long-term conditions and in some cases prescribing medicines. Furthermore, a patient information leaflet produced by NHS England on 'clinical pharmacists' defines them as "health professionals who train for many years to become specialists in medicines...in the GP team".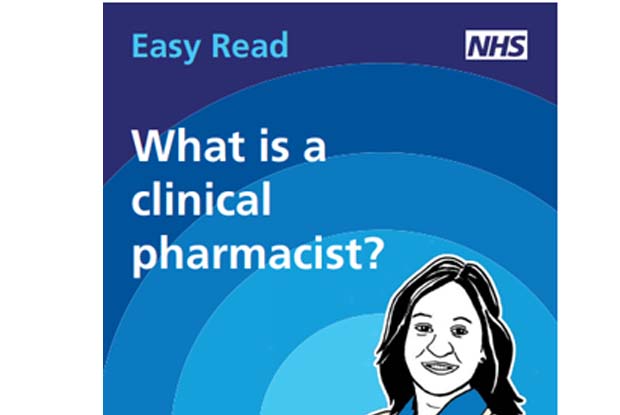 Pharmacists who do not work in a GP surgery or hospital are excluded from the title 'clinical pharmacist', even though other than their place of work they clearly meet both the definitions given in the previous paragraph. These apparently non-clinical professionals have also been called 'retail pharmacists'. This term implies that those who work in high street pharmacies are little more than salespeople, a massive insult to a group of healthcare professionals who have all done at least four years' training and who act as a vital safety net at the point of dispensing medications.
Most GPs, myself included, will have had that call from a pharmacist, gently enquiring whether they really meant to prescribe penicillamine for a sore throat or wondering whether the handwritten alteration to change 10 diazepam tablets into 100 might have been done by the patient instead of the doctor. Without the skills of dispensing pharmacists, there is no doubt that prescribing would be riskier than it is today.
All healthcare professionals should recognise the limitations of their knowledge. A pharmacist whose main work is in dispensing has a different skillset to one who runs diabetes clinics. Both are important for maintaining the smooth running of the NHS. It is unfortunate that the word 'clinical', which describes such a fundamental aspect of the interaction between patient and healthcare professional, has been reserved for those pharmacists with specific roles, to the exclusion of pharmacists whose main role is in dispensing.
I'm sure that NHS England didn't intend to alienate an entire profession when they coined the term 'clinical pharmacist', but it has undoubtedly caused significant upset and maybe they need to rethink the terminology. Acknowledging that all pharmacists have a clinical role to play and finding another name for those with extra qualifications and skills would seem a long overdue move, which would show that NHS England fully recognises the training and skills of those who are at the frontline of the provision of medicines.
Toni Hazell is a GP based in a practice in London